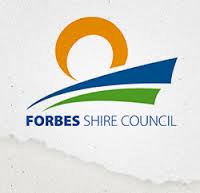 Just a quick reminder that this Sunday is Clean Up Australia Day and I encourage all residents to get involved. The Forbes clean-up is being held from 9am to 12pm with volunteers to register from 8.30am at Victoria Park. After the clean-up all volunteers will be treated to a free barbecue lunch at Apex Park. Unfortunately I won't be there as we have a family function planned this weekend.
Tonight there is a free event taking a wider look at mental health, drugs and alcohol from 6pm to 9pm at the Forbes Services Club. For those people that need assistance, this is a great opportunity as there will be drug and alcohol clinicians as well as local service providers in attendance.
It will also be a fun night with a comedian providing entertainment. Junior basketball has started on Monday nights and it is great to see all of those kids out there enjoying basketball again. There are around 120 to 140 players involved in the sport and there is a very self-sufficient group of parents that are running the show. Our next hurdle is to get lighting for the courts.
The Forbes Sportsperson of the Year Awards ceremony was held on Saturday night and it was a great night to honour our sporting achievers. Congratulations to Tom Drane on winning the Forbes Sportsperson of the Year. At only nine-years-old, Tom has a very bright future in front of him!
The Adrian Motel has a new Indian restaurant with a new chef and staff. Council would like to welcome them to town and by all accounts I've been told the food is wonderful. We can never have too many nice places to eat!
It is my understanding that there has been a Facebook page set-up about the
new waste collection service. I personally haven't seen it and just so you all know, I don't do business through Facebook. My door is open to every member of this community.
In regards to the new service, it is hard to decide whether there will be a problem before it starts on April 4. Once it is up and running, then if there is a problem, please come and see us and we will look at your issues on a case by case basis. We will certainly do our best to assist you.
On a sad note, after 15 years of tireless representation for our area, John Cobb announced earlier this week that he is retiring. He will be missed by many but he's assured me that if Michael McCormack gets re-elected, we will be in very good hands.
On behalf of all of the Forbes community, I wish John all the very best for his future endeavours and may he have good health and happiness. Have a great week, stay safe and God bless.
Mayor, Cr. Phyllis Miller OAM