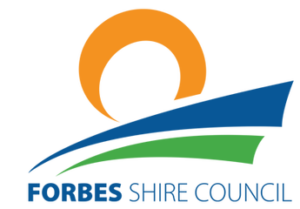 It was so great to see everyone pay their respects last Saturday for Anzac Day and post photos on social media. I really hope this tradition continues post COVID-19, as it is a beautiful way for people to show their gratitude to all the brave men and women who have fought for our country.
I can report the Caltex Service Station at the Homemakers Centre is very close to opening its doors to the public. There will be a soft opening due to COVID-19 and a bigger one when restrictions have finished. KFC will be another couple of weeks before it will be open to the public. Council is currently working with the developers on negotiations regarding further tenants at the Homemakers site.
The Berejiklian government has announced the loosening of restrictions around visiting people from May, 1st. We have been lucky so far to not have a case reported in the Forbes area. Keep up the good work everyone and we will get out the other side quicker than we first thought.
I would like to reassure everyone I am still in contact with the local police about crimes currently taking place. Unfortunately, with COVID-19 restrictions, police are unable to lock up offenders, and they are being released on parole. I ask you to not take the law into your own hands and report any suspicious behaviour to Police.
Take care everyone.
God Bless.
Your Mayor, Phyllis Miller