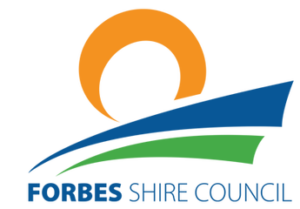 Another week down in lockdown and may I suggest a few to go. I acknowledge it is tough on everybody, but we must continue to do what we are advised to do, to keep everybody safe.
Disappointingly, I have heard of some bad behaviour towards our supermarket staff. I would ask you to think twice before you get annoyed with staff, they are trying to do their best.
A big shout out to our wonderful medical staff here in Forbes. They are doing a superb job in adapting to COVID-19. A big thank you from all Forbes residents.
I want you to know we have a local committee known as the Local Emergency Management Committee (LEMC), the purpose of this group is to ensure communities' needs are being met and with everyone in lockdown it is proving difficult to receive the views of the community. This committee determined a local information phone line is needed to assist residents on what services are available to them. The phone number is: 6850 2393.
Don't forget to commemorate our ANZACs this Saturday. Go to the front of your driveway with a candle or light at 5.55am.
Play the Last Post and have a minute of silence for the wonderful men and women who have fought for our freedom.
Take care everyone.
God Bless.
Your Mayor Phyllis Miller