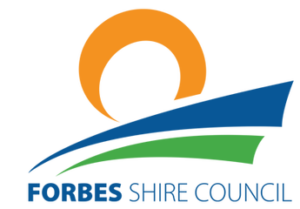 What a great week of beautiful weather and obviously everyone has taken advantage of walking around our beautiful lake. It is surprising how exciting it is, that we can now eat out again.
The Ski Dam has had an amazing face-lift and is shaping up to be one of the great picnic areas in town. I can't speak highly enough about the skill and expertise of Forbes Shire Council staff. They take so much pride in their work and it shows through to the finished product.
The Heated Pool Committee is working hard to deliver the refurbishment of our pool. They are an amazing group of people doing a great job. Ably lead by Diane Decker as the Chair, it never ceases to amaze me how enthusiastic and generous people are with their time and love for Forbes.
Yes, we are open for business, we always were but now you can come inside to pay your bills! We are encouraging everyone to practice social distancing and only three are allowed into the foyer area at any one time. Meetings with staff are still not allowed but if you call our office, they will put you through to them.
Next week the CBD will become a 40km speed zone. This comes about after extensive community consultation and the need to ensure the safety of pedestrians in this area.
Have a good week. God Bless.
Your Mayor,
Phyllis Miller