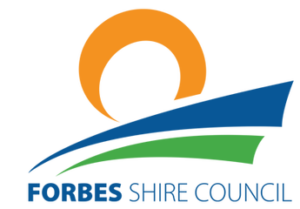 I hope you all enjoyed the lovely Easter break we had last weekend, the weather was beautiful wasn't it. It did feel strange not having the usual large gathering of family around during this time, but nice to catch up with them on the phone or on facetime.
This week I received a lovely call from the NSW Governor, Margaret Beasley AC QC. She called to find out how Forbes is travelling during this difficult time and how residents are coping from the years of drought we have experienced. She sends her good wishes to everyone and promises to come out for a visit when all of this is over.
I would like to introduce a new service the Council is offering to local residents during this troubled time, it's called COVID-19 Assistance. This phone number 02 6850 2393, is for residents to call for more information regarding services and support available to them by government departments and local charities. It will be answered by our staff between the hours of 8.30am and 5pm and they will direct you to the relevant services.
If you have a health query we recommend you call 1300 687 327, which is a Coronavirus COVID-19 helpline.
Take care everyone. God Bless.
Your Mayor,
Phyllis Miller