Andie Hodder: I travelled to Sydney to compete in State Age Netball. It was a huge event and I got so much netball experience. It was awesome!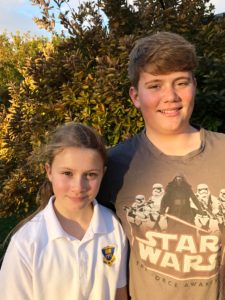 Melandri and Marno van Coller: We went on a ski holiday to Falls Creek in Victoria! It was lots of fun.
Alex Drewes: My family and I had some of our relatives over that we haven't seen in a while. We visited the famous Dish in Parkes and showed off Forbes… a town we are proud to call home.