Why shouldn't we buy water in disposable bottles?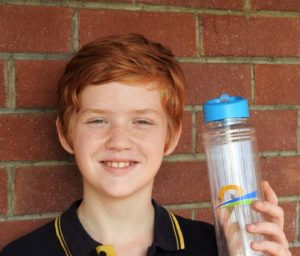 Ryan Withers: Once you've drunk the water the disposable bottle becomes part of landfill. Garbage dumps take up land that belongs to our
native animals. My favourite native animals are wombats and I want to make sure they stay safe.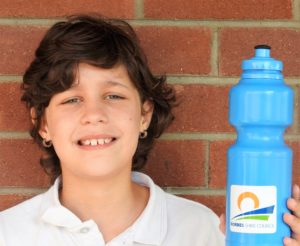 Sarah Jane Sullivan: Disposable water bottles create more rubbish. Oh, and it really annoys me when I see rubbish on the road that people have tossed away. Why don't they care more about the environment?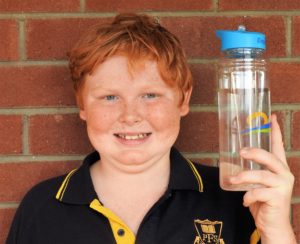 Brodie Morley: By using disposable bottles, we are creating more rubbish. That is why I like the bottle Forbes Shire Council gave me. I can use this bottle again and again.