Kerry Acheson: I eat lots of vegetables and have plenty of exercise. In addition, I have six beautiful grandchildren (and another on the way) who keep me very active.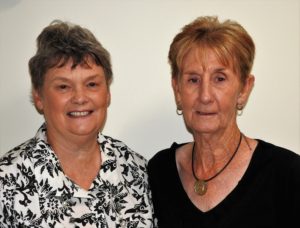 Best friends Colleen Dean and Ann Mackay:We walk three to five kilometres every day, Mon- day to Friday. We also play lawn bowls every week and enjoy eating lots of lovely local fruit, especially the tomatoes at the moment.
Husband and wife Daniel and Patricia Maxwell: We walk around our lovely lake here in Forbes every morning and make sure we don't eat junk food. We also believe strongly in keeping our minds healthy by painting (Daniel) and by singing (Patricia).