What was your favourite performance at the annual concert of Kristen's Dance Studio?
Hannah Stewart: That is a hard question. I really loved Rock around the Clock. It was upbeat and the costumes were amazing.
Mary Everson: The whole show was wonderful. I have been watching Kristen's dance concerts for years and always love them. I am so proud of my granddaughter, Stephanie Everson who performed Bang Bang. Stephanie was the Scholarship Winner in 2015, which is a great honour.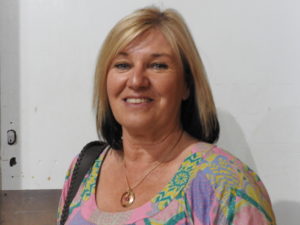 Beth Dickens: My Girl performed by Beginners Jazz, however I am a little biased as my granddaughter performed in this dance. However, I
really enjoyed the whole show.