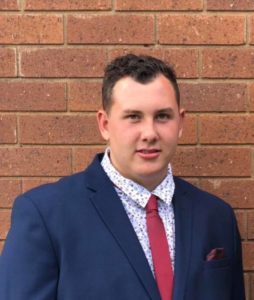 How long have you lived in Forbes and what do you like about living here? I have lived in Forbes all my life. It's where I feel connected and we have great fishing.
Where do you work and what do you enjoy about your work? I have just finished Year 12 at Forbes High School. I really enjoyed completing my major work, which was a bed.
What do you do to unwind after work or on weekends? I enjoy time with friends and family. I love fishing and can often be found at the river.
What are you really good at? Being a big brother and spending time with my family. Also being a friend to all my mates.
If you could have a super power, what would it be? The ability to pause time.
What is your pet hate? I hate losing a fish when out fishing.
Tell us about your best holiday ever. I have extended family in Townsville and love being able to go visit them and all the activities that we are able to do whilst there.