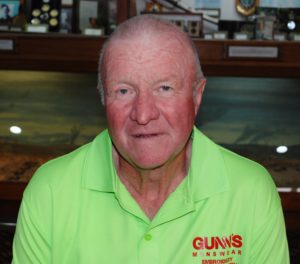 Kerry Dunstan
How long have you lived in Forbes and what do you like about living here? I've been living in Forbes since 1974. I find it to be a great, friendly town with very helpful people.
Where do you work and what do you enjoy about your work? I'm retired now and of course busier than ever. I was working for Mcfeeters Wool for 37 years before that, which is a long time in one job.
What do you do to unwind after work or on weekends? I like to be with family, relax and watch the races and football. Just casual things that most blokes like to do. What are you really good at? Fundraising for charity.
If you could have a super power, what would it be? To raise a lot of money for charities, so that all of them always have plenty of it to help people with. Simple as that!
What is your pet hate? People that say they're bored and have nothing to do. There's no need for them to be.
Tell us about your best holiday ever. We did a bus trip about twelve years ago to the Northern Territory that was very good and will have to be my favourite holiday adventure.