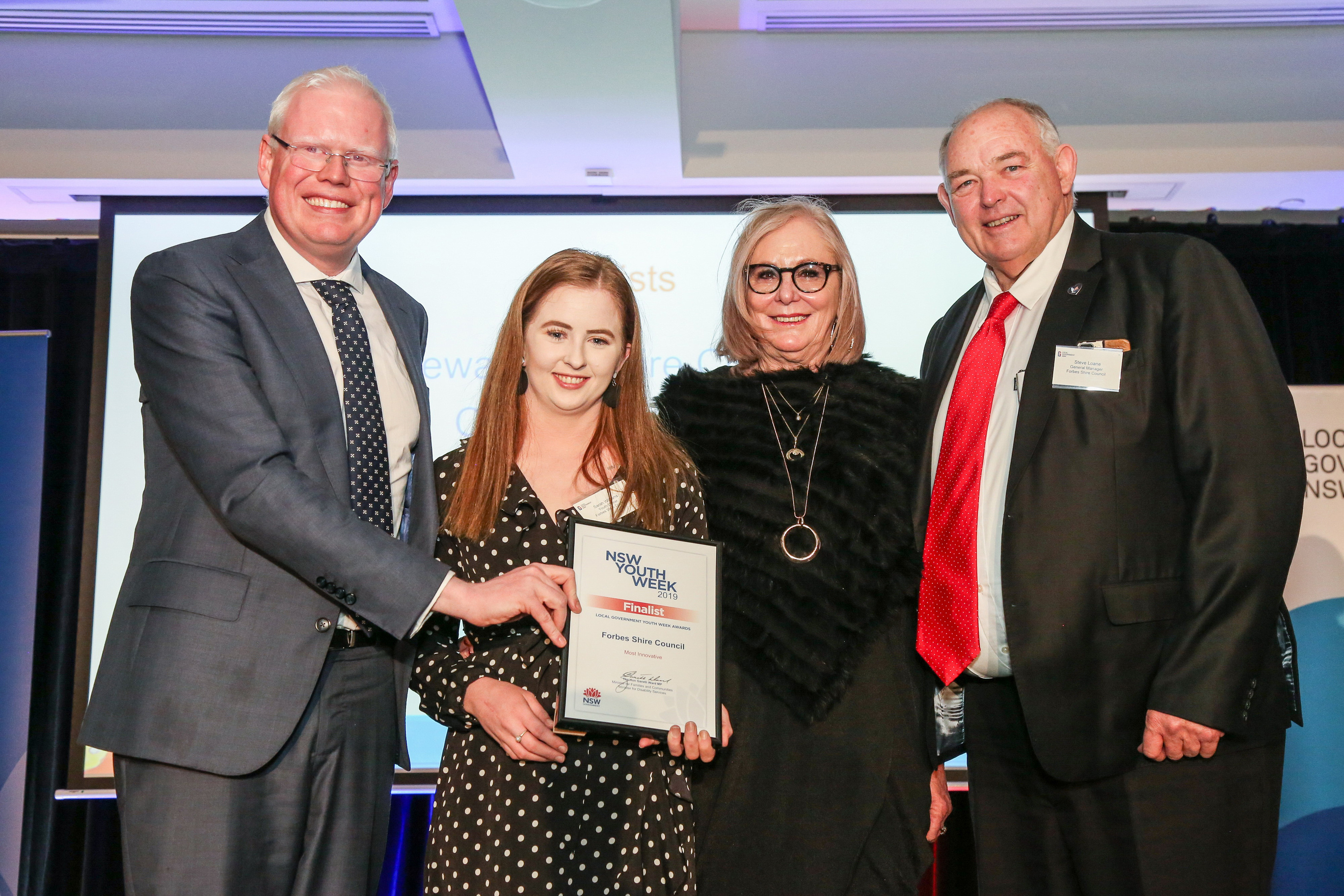 An innovative program of Forbes Shire Council was a winner at the Local Government NSW Awards last week.
Forbes was announced joint winner for the Best Local Youth Week Program with Brewarrina Shire Council.
"Our youth are such an important part of the future of this community and therefore we must celebrate them," said Forbes Shire Mayor, Phyllis Miller OAM.
"Forbes Shire leads the way, in its commitment to provide a range of activities and opportunities for local young people, both during Youth Week and throughout the year."
Forbes Shire Council Youth Officer Sarah Williams was very excited and said: "Working with the youth of Forbes has been a great experience for me and it is truly an honour for us to receive an award. We have an amazing program of events lined up for the year and I really look forward to working with the Forbes Youth Action Team (FYAT) to deliver these to the community."
Youth Week is an opportunity for young people to share ideas, attend live events and to have their voices heard on issues of concern to them. Sarah also coordinates a program of events throughout the year. These include the Burrendong Year 5 Camp for children, movie screenings and a wide variety of activities during school holidays.
The FYAT, established to give young people a voice, welcome new members aged between 13 and 25 years. Contact Sarah on 6850 2300 for more information.