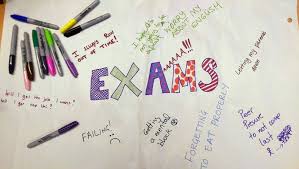 Young people face many life challenges, one of them being school, and particularly exam periods. These can be stressful. It is important to note, however, that stress is different to anxiety.
Many young people are able to manage stressful life events and stressful periods in their life without experiencing a mental illness. Current statistics show that:
• 75% of mental health difficulties first onset is before the age of 25.
• Anxiety disorders first onset is predominantly younger in age, under 16 years old.
When a young person is supported by their school and family to work through times of difficulty, this can build resilience. A supportive school and family environment provides information and resources that help young people feel in control, and help young people build a range of strategies that support them to do the things they want to do, even in times of stress and difficulty.
Headspace Senior Clinical Advisor Nick Duigan advises those in need to go to the headspace website www.headspace.org.au for Centre details, as well as factsheets and resources for young people and their families and friends.