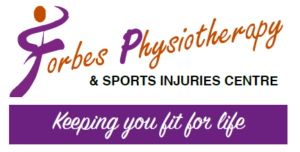 There is an old saying amongst physios that says: 'The best exercise is the one that gets done.'
A recent study published in the September issue of the New England Journal of Medicine has put this theory to the test. The authors studied the effect early versus delayed exercise, after an acute muscle strain, has on recovery time for recreational athletes.
Most people by now are aware that early mobilisation/walking within pain limits, after an ankle sprain reduces disability and recovery time. But is this also true for muscle tears?
This study took 50 recreational athletes with an acute injury of the thigh or calf muscles. Participants were divided into two groups. Each group performed the same four-stage exercise programme over a 12-week period. One group started this programme two days after injury and the second group started nine days post injury.
The exercise programme consisted initially of stretches then progressive isometric and dynamic loading followed by functional exercises combined with heavy strength training.
The primary outcome measure was return to full asymptomatic participation in sport after successful completion of a functional screening test.
The interval between severe muscle injury and return to sport was shorter in the early exercise group than in the delayed exercise group. The authors concluded that starting rehabilitation two days after injury rather than waiting for nine days shortened the time from injury to pain-free return to sport by three weeks without any significant increase in the risk of re-injury.
The take home message: Get to your sports physio early after a muscle injury in order to minimise recovery time. For the fitness of you,
Linda Reily