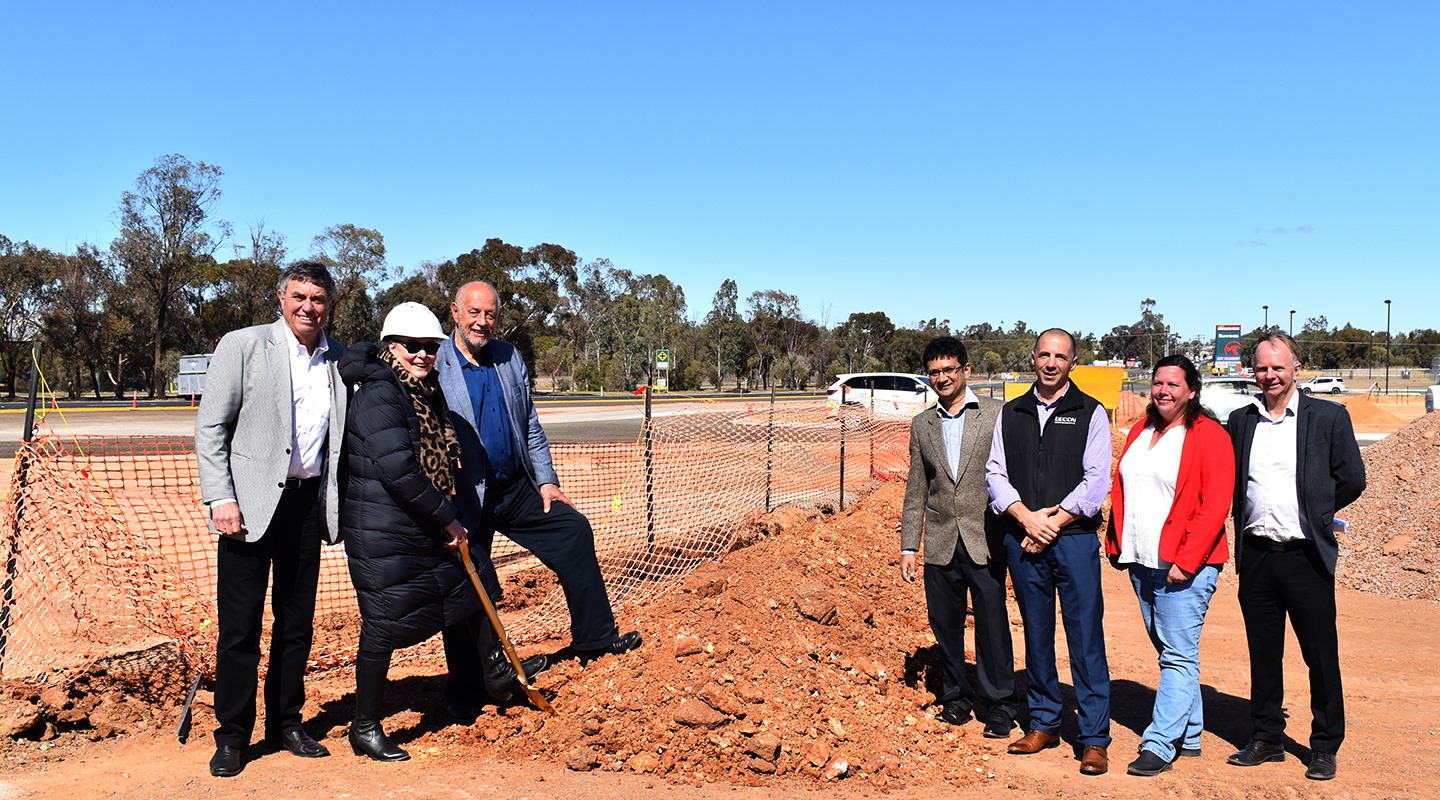 Last Friday KFC and Caltex representatives were at the official sod-turning ceremony of Stage Two of the Homemakers Centre on the Newell Highway with Mayor, Phyllis Miller.
Construction will commence in two weeks' time, with fencing and sheds going up this week. The build will be 30 weeks in total and we should see them opening at the end of the first quarter of 2020.
The new centre will cater for a number of heavy vehicles that use the Newell Highway day and night. Both Caltex and KFC will front the Newell Highway just north of Bunnings and Spotlight, with the Caltex offering facilities for both male and female transport industry workers.
Mayor Miller is very excited about the new development.
"This is a project that started about threeand- a-half years ago," said Mayor Miller.
There will also be a large emphasis on supporting local tradespeople throughout the build which is great for Forbes.
Further blocks in the Homemakers Centre area are available for development.