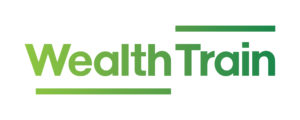 If you ever read through the comments sections of online news articles about government debt, you'll find numerous people complaining about how it is going to rob our children of lifestyle in the future and that a simple solution is to stop handing out the dole to those bludgers who are too 'lazy' to work.
These are likely the same people who will be happy to go on the 'dole' when they're older. The definition of someone on the dole is a person who is unemployed and reliant on welfare to make ends meet, which de- scribes most Australian retirees! Somehow, I don't think they would see it that way, nor do I… but how will you feel when you get to 67 if you can't afford to pay the bills without receiving welfare payments? This is the reality most Australians face in retirement.
It's time we recognise the simple facts that we are living longer and longer and that it's not the government's job to pay for any of us to be retired. In a first world country like Australia we will continue to pay an age pension to ensure people can survive, but if you're like most people, I don't believe you want to wake up at retirement and discover you've worked your entire adult life to then spend the next 30-40 years just 'surviving'.
At Wealth Train, we don't want to see people surviving in retirement, we want to see them thriving! Get on board and learn how.
Cheers, Daniel