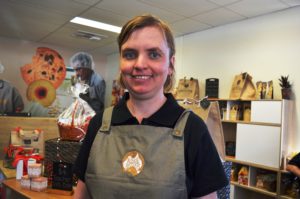 Stacey Fordham: I love it! I like working here because I have many friends.
Sian Jennett: I love everything about working here. I particularly love working with the supportive employees as they are always so happy and probably have the best work ethic I've ever seen.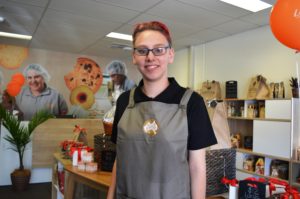 Michee-Lyn Ramsteadt: I love making the biscuits and talking to my mates.