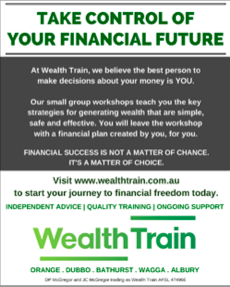 Sadly, there is not much focus on financial education when we are growing up. Most of us get our money skills from a combination of what we learned from our parents and a lifetime of trial and error.
With no disrespect to my parents or anyone else's, the reality is that most of them had little idea of what they were doing because no one ever taught them how to manage money. So, watching them work their way through trial and error isn't a great start and then we're left to do the same. It isn't a great recipe for success when you only have a limited time that you'll be earning an income.
So, this is an intervention. Money shouldn't be a taboo topic, it should be something we're all clued up about, something we all have a strong concept of and an understanding of what our options are.
It's your life and your income. It's not my job to tell you how you should spend either. What I do want to do, however, is help you do it with your eyes open so that you can be making informed decisions about your money, not guessing which way to go and hoping for the best via trial and error.
Financial education is your path to understanding money and understanding money is your key to making the most of what you learn.
Cheers, Daniel
(Daniel McGregor is a founding partner of Wealth Train, an Australian Financial Services Licence Holder (474966) empowering Australians with finan- cial education. Any advice given is general in nature and readers should seek their own professional ad- vice before making any financial decisions.)