Happily Ever After: Make Your Wedding A Day To Remember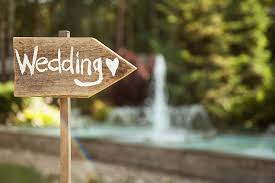 Ultimately, your wedding day is about celebrating the love between you and your partner and, while it's important to plan for your guests, you don't have to go bankrupt trying to throw a blockbuster wedding. Beautiful weddings can be designed on a budget if you get the small details right.
Get Professional
Planning a wedding shouldn't be stressful, but often is. Acacia Events is launching an exciting new service to give couples a wedding day that will be memorable for all the right reasons. Hiring a wedding planner with industry connections and knowledge can save you money and reduce stress, so you can enjoy your special day.
Location, location, location.
While destination weddings are all the rage, local weddings have their own charm. The Parkes Services Club can seat up to 300 guests, and their chef has created a selection of menus to cater for all dietary needs. The Hart Bar provides an alternative venue choice for a more intimate reception. With its romantic name, stylish décor, and contemporary menu it's an ideal option for a bespoke-style wedding without the stress of DIY.