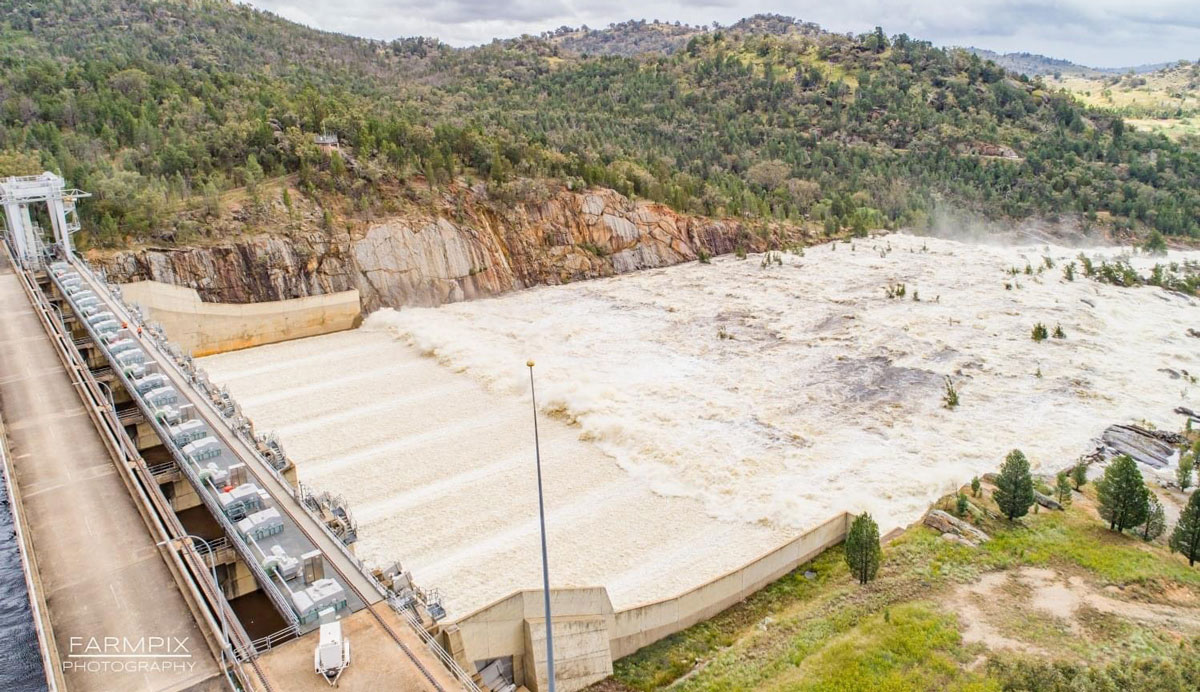 A media release from research undertaken by Wyangala Counterpoint Group (WCG) has claimed that the proposed larger Wyangala Dam would have filled and spilled in early October. The latest wet weather event generated a very large volume of rainfall runoff in the Upper Lachlan catchment that the proposed larger dam would not have held back.
The volume of inflows to Wyangala Dam would have filled the proposed additional 650 GL by early October. Dam releases would still have occurred at the same time the increased tributary inflows from the Belubula River, Boorowa River and other swollen water sources below the dam entered the Lachlan River upstream of Forbes.
"Up to 50% of the river flows causing flooding at Forbes have come from tributaries downstream of the dam," Pennie Scott of WCG told the Phoenix.
Wyangala Counterpoint Group has analysed inflows to Wyangala Dam since it first filled in August and inflows to the Lachlan River from tributaries below the dam. This analysis is based on real time inflow reporting and river gauge readings available on the WaterNSW website.
"Wyangala Counterpoint Group would like to encourage thorough examination of the mixed messages and competing reasons for raising the dam wall to ensure an informed debate".
Importantly, the dam will not be able to perform the competing purpose of flood mitigation while also guaranteeing increased water security for downstream water users. Increased water security requires a full dam while increased flood mitigation requires low levels in the dam. Other solutions are needed to solve problems on the downstream floodplain.