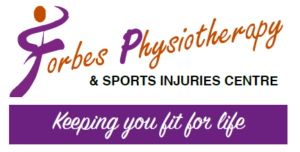 Nine in 10 Australians could reduce their risk of heart disease simply by walking as little as 15 minutes more each day, the Heart Foundation said following a new report from the Australian Institute of Health and Welfare (AIHW).
The report looks at the health impact – or 'burden' – of a lack of physical activity in terms of years of healthy life lost through living with an illness or injury, or through dying prematurely.
Being inactive has a strong link with heart disease. One-third of the total burden due to physical inactivity in Australia was caused by heart disease.
This figure demonstrates the significance of being active and having a healthy heart.
It is estimated that if the 89 per cent of Australians who fall in the 'at risk' (sedentary, low and moderate activity) category did an extra 15 minutes of moderate activity such as brisk walking five days per week, 13 per cent of the potential disease burden due to physical inactivity could be avoided. And by adding 30 minutes of walking or other moderate activity, five days per week, 26 per cent of future disease burden could be avoided, the report stated.
In May, the Federal Government announced that $10 million in funding over two years would be allocated to the Heart Foundation for an initiative to support up to 300,000 Australians to adopt the easy way to better health – regular walking – by 2019.