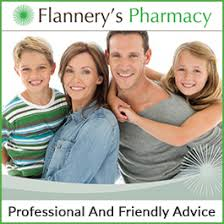 Set yourself up for a healthy year ahead by starting with a health check at Flannery's or Life Pharmacies. "High blood pressure, excess weight, smoking and physical inactivity are some of the main risk factors for preventable illness, so setting yourself up to improve one of these areas can have a significant impact on your health and wellbeing," said Tracey Edwards, pharmacist at Flannery's Pharmacy.
"Our registered nurse or pharmacists can check a range of indicators, including blood pressure and weight, and discuss healthy lifestyle options with you," said Tracey.
One way to reduce weight is to increase physical activity. "The recommended amount of activity for good health is at least 2.5 to 5 hours of moderate intensity physical activity each week, which can be accumulated throughout the day," said Life Pharmacy pharmacist, Clare Parmeter.
"Walking helps maintain a healthy weight, reduces the risk of stroke and heart attack, strengthens bones, reduces risk of developing type 2 diabetes and improves balance," said Clare.
Ideas for increasing your step count include:
• walk to get the paper
• take the stairs instead of the elevator
• take the dog for a walk around the block (or beyond)
• park a bit further away from the shops
• take the rubbish out to the wheelie bin more often
• walk with others or form a walking group
If you'd like a health check or more information on improving your physical activity, call in to Flannery's or Life Pharmacies and speak to one of our pharmacists.