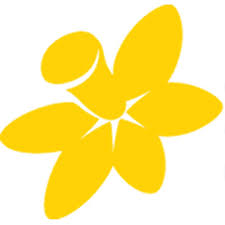 With the final week of 2016 upon us, it's a time to reflect, but for some this time of year is challenging. Fortunately, many online and phone services, like headspace and Cancer Council will remain open this festive season. The holiday season can pose many challenges for people affected by cancer. The new Cancer Council Online Community provides the opportunity to connect, share experiences, and find information and support in a safe forum. It's available 24/7 from any online device, regardless of location.
Cancer Council NSW's Lead Supportive Care Manager, Hannah Baird said the online community aimed to reduce isolation by encouraging people to share their stories with others in similar situations. "What we are seeing through our peer support programs is more and more people are turning to digital platforms for information and support, to connect with others who can relate to what they are experiencing."
The Cancer Council 13 11 20 telephone information and support service is available over the holiday period. For more
information visit: www.cancercouncil.com.au/OC
The beginning of a new year can also be a turbulent time for many young people. They may be facing some big life changes like starting a new school, awaiting exam results to get into higher education, or commencing employment. When normal routines change and daily structure is altered it can cause pressure. During these times, it is valuable for families and friends to be aware of signs and symptoms that something might be wrong with their loved ones. Being withdrawn, expressing ongoing worry, or irritability are just a few changes to look out for.
If you need support or advice, headspace can help. The National Youth Mental Health Foundation, headspace, provides support to young people aged 12-25 years who are going through a tough time. This includes support for mental health, physical health, work and study, or alcohol and other drugs. It is also open to parents. Visit headspace.org.au or access help via eheadspace.org.au for online and telephone
support between 9am-1am seven days-a-week.