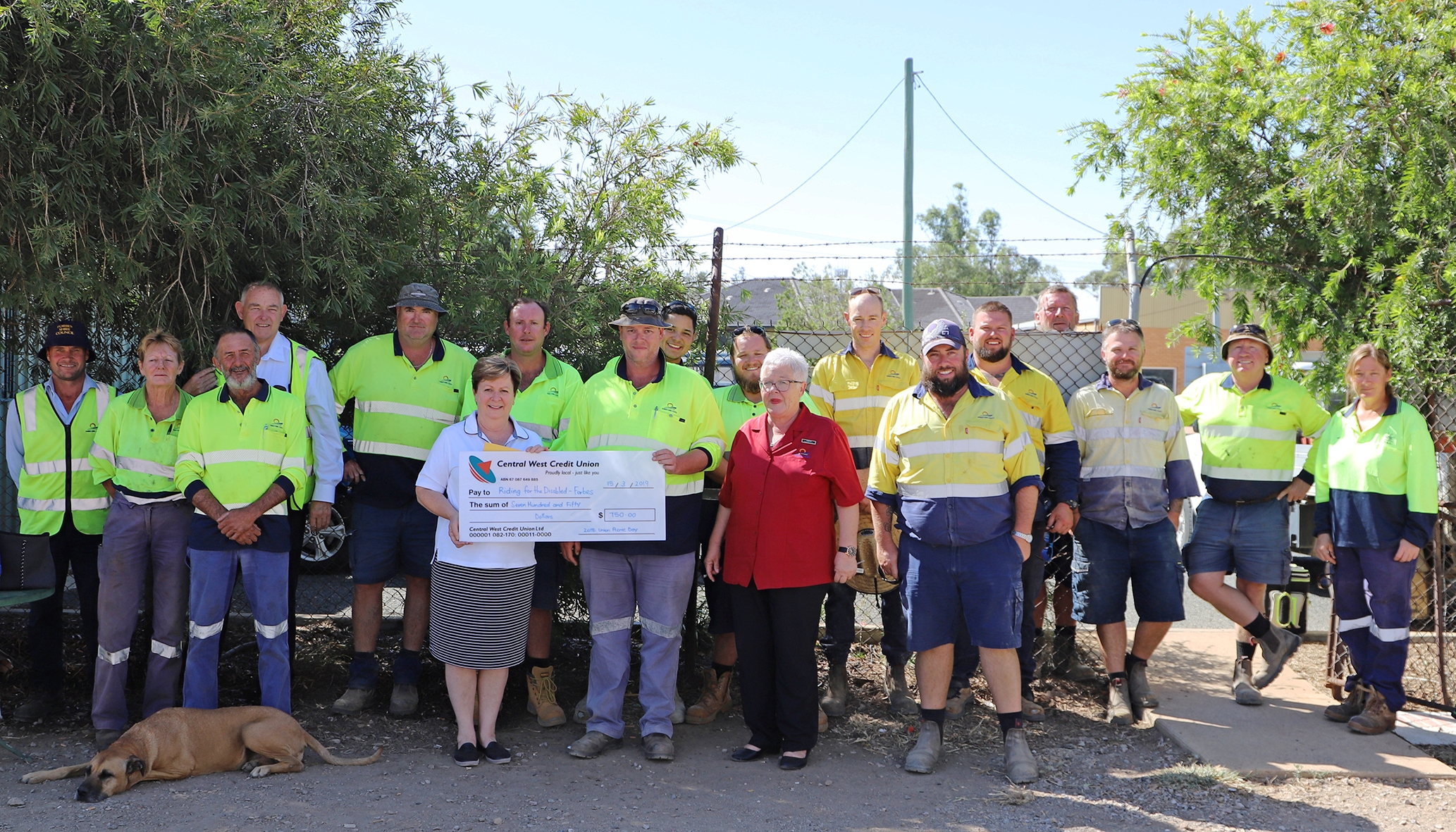 Each year the Works team from Forbes Shire Council collects donations during their annual Picnic Day for a worthy charity and this year's recipient was the Forbes Riding for the Disabled.
"We very much appreciate this support," said the Riding for the Disabled Treasurer, Debbie Roylance. "These funds will go toward upgrades to the buggy."
The Riding for the Disabled branch recently purchased a four wheel horse drawn buggy. The goal of the organisers is to raise funds to buy an enclosed trailer to store and transport the buggy, as well as a canopy to go over for sun and rain protection.
This important resource gives children with a disability the chance to ride a horse and experience safe, healthy, stimulating, therapeutic, horse-related activities.
The Forbes Riding for the Disabled Association is seeking three to four volunteers for an hour a week or fortnight to help assist disabled riders. The children require one on one support whilst on the buggy. They are also looking for qualified trainers and coaches. If interested and you are not qualified the Forbes Riding for the Disabled is willing to assist with these expenses. Contact the secretary, Kylie Ryan at forbes@rdansw.org.au.