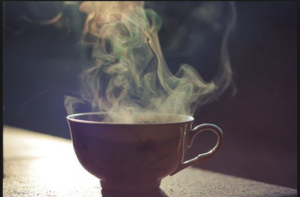 After such a hot summer it is hard to imagine feeling cold again, but as the weather starts to change, you will start feeling the chill of winter.
Here are seven tips to keep you warm this winter, without blowing your budget on heating bills.
1. BE STRATEGIC ABOUT WINDOWS AND CURTAINS
What time of day does the sun shine through your windows? When it does, open your curtains to soak up the heat. Once the sun's gone, close them up to keep out the winter chill.
2. BECOME AN EXPERT ON YOUR HEATER
If you have heaters installed at your place, make sure they're working correctly and that nothing is sitting in front of or on top of them. If you're renting and the installed heaters aren't working, remember that your landlord has a responsibility to make sure that they are. You should also find out if you have a gas or electric heater and then check if you're getting a good deal from your energy supplier. The Australian Energy Regulator has some great online tools to help you com- pare the prices of different energy offers. If you plan on buying a heater, do some research.
3. SHUT UP UNUSED ROOMS
Keep the heat where you need it most by always shutting the doors on any rooms you're not using, especially when you have the heater running.
4. GET DOOR DRAUGHT BLOCKERS
Cold air often creeps in underneath doors. Snake draught stoppers are a budget way of keeping out a lot of cold air. You can even make one yourself.
5. STAY WARM WHILE YOU SIT
You're most likely to want to turn the heater up when you're sitting still because your body temperature will naturally start to drop. Use a hot water bottle, blanket or beanie baby to prevent being tempted to turn the heater on while you're lounging around.
6. COVER BARE FLOORS
Place rugs and mats on top of any bare floors to stop chill from rising.
7. SHOP SMART FOR WINTER CLOTHES
Don't waste your budget – always read the labels when you shop for winter clothes. Avoid cotton and look for polyester (es- pecially polyester polar fleece), wool and things with down filling. Nylon is particular- ly good for windproof outer layers. There's also no harm in getting some thermal un- derwear, for those extra chilly days.
Stay warm this winter and remember… there's always an Aussie Summer waiting around the corner!
(Source: insiderguides.com.au)