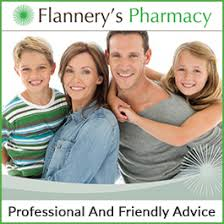 Bose® noise-masking sleepbuds™ are designed for sleep. They don't stream music but instead use pre-loaded, soothing masking sounds to cover up unwanted nighttime noises so you can get to sleep and stay asleep.
With three eartip size options, Bose sleepbuds™ give you an extremely comfortable fit and stay in place – even if you sleep on your side. The rechargeable batteries provide up to 16 hours of use. Plus, the convenient charging/storage case lets you recharge at any time and protects your sleepbuds™ when they're not in use.
With the Bose Sleep app, you can customize your experience with personal settings.
Choose which soothing sound you want to hear, how long it plays, and its volume. You can even set wake-up alarms that won't disturb anyone else.
Talk to the friendly staff at Flannery's Pharmacy today about the new Bose® noisemasking sleepbuds™.