It was a year like no other. In January Forbes High School (FHS) started hearing rumours of a Novel Coronavirus, next thing we knew, the World Health Organisation was calling it a pandemic. Scott Morrison was on the television talking about restrictions, and Gladys Berejiklian was telling school students to stay home if possible. And so began remote learning
Learning from home was not always easy, staying motivated and focused was a challenge. Despite this, Year 12 stayed on task and got through the year with the support of staff and families. Luckily, they are a small group and were able to return to face-to-face teaching early into term two, right in time to begin preparing for the trial HSC. Despite the disruptions to their learning, FHS Year 12 students were still able to participate and engage with a wide variety of the regularly scheduled events for Year 12 at FHS.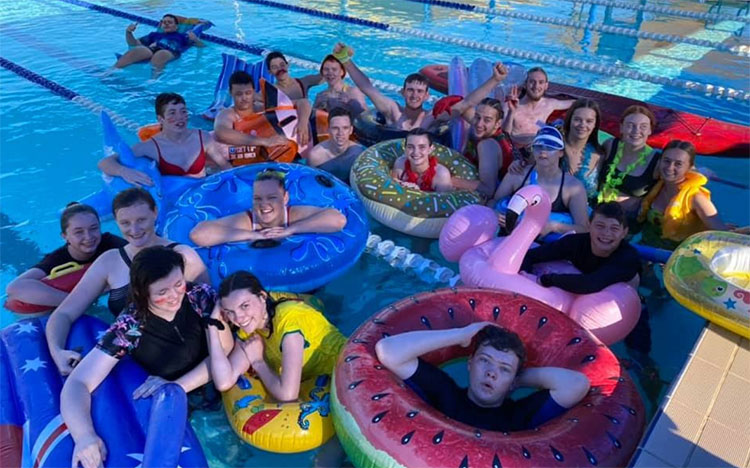 Despite the challenges associated with physical distancing and restrictions associated with Year 12 final assemblies, FHS ended term three by saluting the class of 2020 with an adjusted ceremony. Year 12 students were delighted to have a recorded ceremony to share with their families, who despite not being in attendance, surprised the students with recorded messages from loved ones and extended family.
Led by their student leadership team,
Captains Jack Cole and Amy Gallagher, and Vice Captains, Connor Greenhalgh and Kaitlin Turner, this cohort of students have challenged the status quo in more ways than one this year. They made it through their final year of school amid a global pandemic, completed the HSC, and celebrated their graduation in a way never experienced before. They have all demonstrated that with perseverance, respect and positivity you can accomplish anything, and they have surely accomplished a lot. Congratulations, Forbes High School Class of 2020.