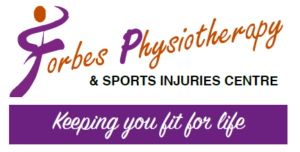 Tennis elbow (lateral epicondylalgia) is a general term used to describe pain on the outside of the elbow. Ironically, most people who get tennis elbow do not play tennis and whilst pain is felt at the elbow it is a degenerative problem that involves the wrist and finger extensor muscles.
Typically, those with tennis elbow will experience pain when performing gripping tasks or resisted wrist or finger extension. There will be tenderness over the bone on the outside of the elbow and the muscles of the forearm may feel very tight. Often grip strength is decreased and it is painful to grip or lift objects or to shake hands.
In the not so distant past, it was thought that this was an inflammatory condition and the common advice was to rest, and take anti-inflammatories. We now know that this is a degenerative condition of the tendon where the wrist extensors attach to the lateral epicondyle of the elbow. The cause can be due to one large/strong movement or repeated movements that stress the tendon to the point where the tendon is unable to repair as quickly as damage is occurring.
Initially treatment involves rest from the aggravating activities and gentle strengtheningexercises to stimulate the growth of new tendon cells within the tendon. Load management is important, for example instead of painting that room in one day complete it over several days to minimise aggravation. Initially isometric exercises such as tensing your forearm muscles without moving your wrist will help relieve symptoms. These are later progressed to eccentric strengthening exercises to prevent reinjury.
For the fitness of you,
Linda Reilly