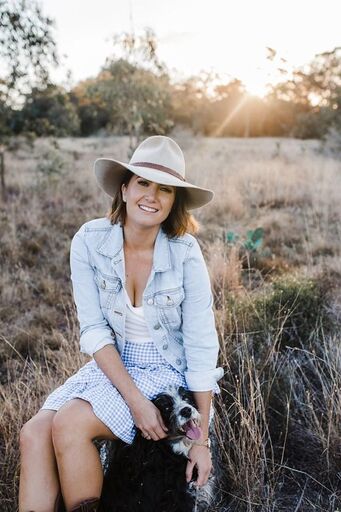 Mental illness remains a heavy and wildly unspoken topic and through the connection people have with their dogs particularly in testing times, Thank You Dogs a new social media campaign aims to make the conversation about mental illness less cumbersome for many by incorporating their best mates of the fury kind into their stories.
Rural wedding photographer, Edwina Robertson, is the content creator for the project and said it's all about helping people open up a little more.
"On the farm, your dog is probably your best worker, your best mate and they might just be your best listener too," said Edwina If you have a story that you'd like to share about a tough time you've experienced and how your favourite furry friend helped you in getting through that time, then Thank You Dogs would like to hear from you. Simply follow them on Facebook and Instagram @thankyou_dogs and submit your stories and images to try and break this stigma about mental illness!