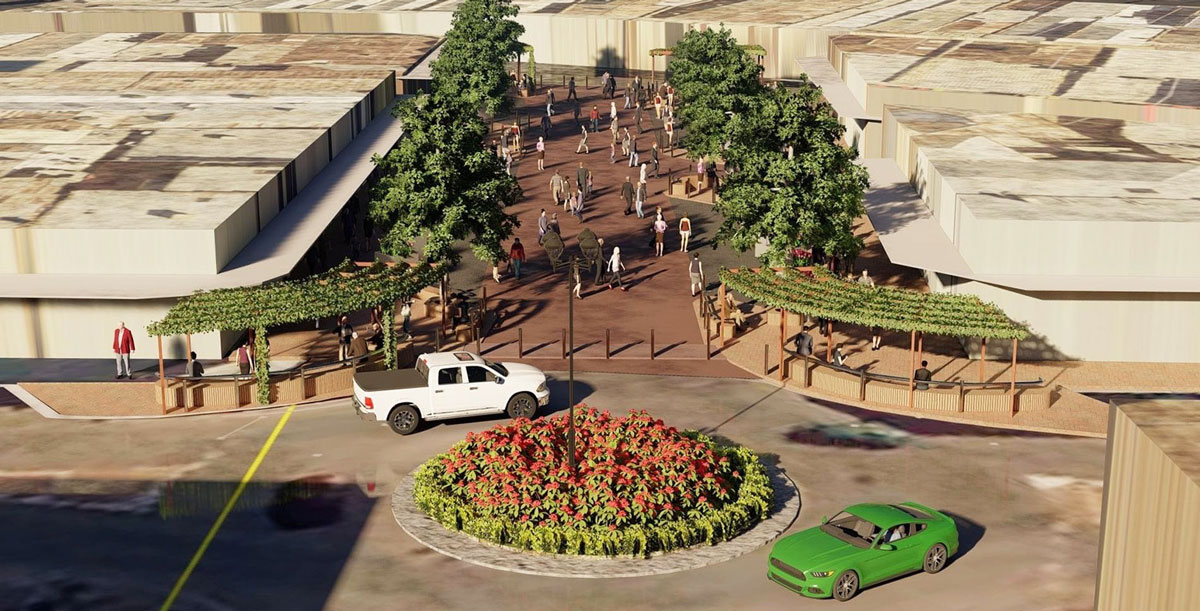 Forbes Shire Council is working to a plan adapted by Council and the community for the improvement of the CBD. This plan will build economic resilience for the Forbes Shire and serve to provide a pleasant environment to shop for locals and visitors alike.
With funding from Stronger Country Communities and Building Better Regions FSC have been able to achieve the new paving and stamped asphalt in Templar Street, front to kerb car parking including line marking, installation of planter boxes and the trees planted in the eastern end of Templar Street.
This new component of the project will deliver the following stages:
1. Seating around the trees to provide additional seating for pedestrians, and also to provide protection to the tree roots
2. Removal of rose beds at the Lachlan Street corners of Templar Street (out the front of Platypus Gallery and Made of Fridays) and the paving to be extended. The rose beds will be repurposed around town
3. Pergola Structures (part roofed/ part vine covered) within pedestrian verges at the four corners of this section of Templar Street. The vines covering these pergolas, although they will take some months to grow, will provide shade in summer and additional sun in the winter months as the focus will be on deciduous species.
Large benches installed along Templar Street to provide additional seating, these benches will have back railing and bollards to minimise the risk of vehicular/pedestrian interactions.
"There are also several exciting com-ponents of the CBD masterplan to follow these works which will occur as funding is readily available," FSC said in a media release.
"Construction is underway off-site and Council is hopeful it will be installed and completed by the end of December 2021."
Council will be utilising local Contractors where possible, in accordance with Building Better Regions funding.