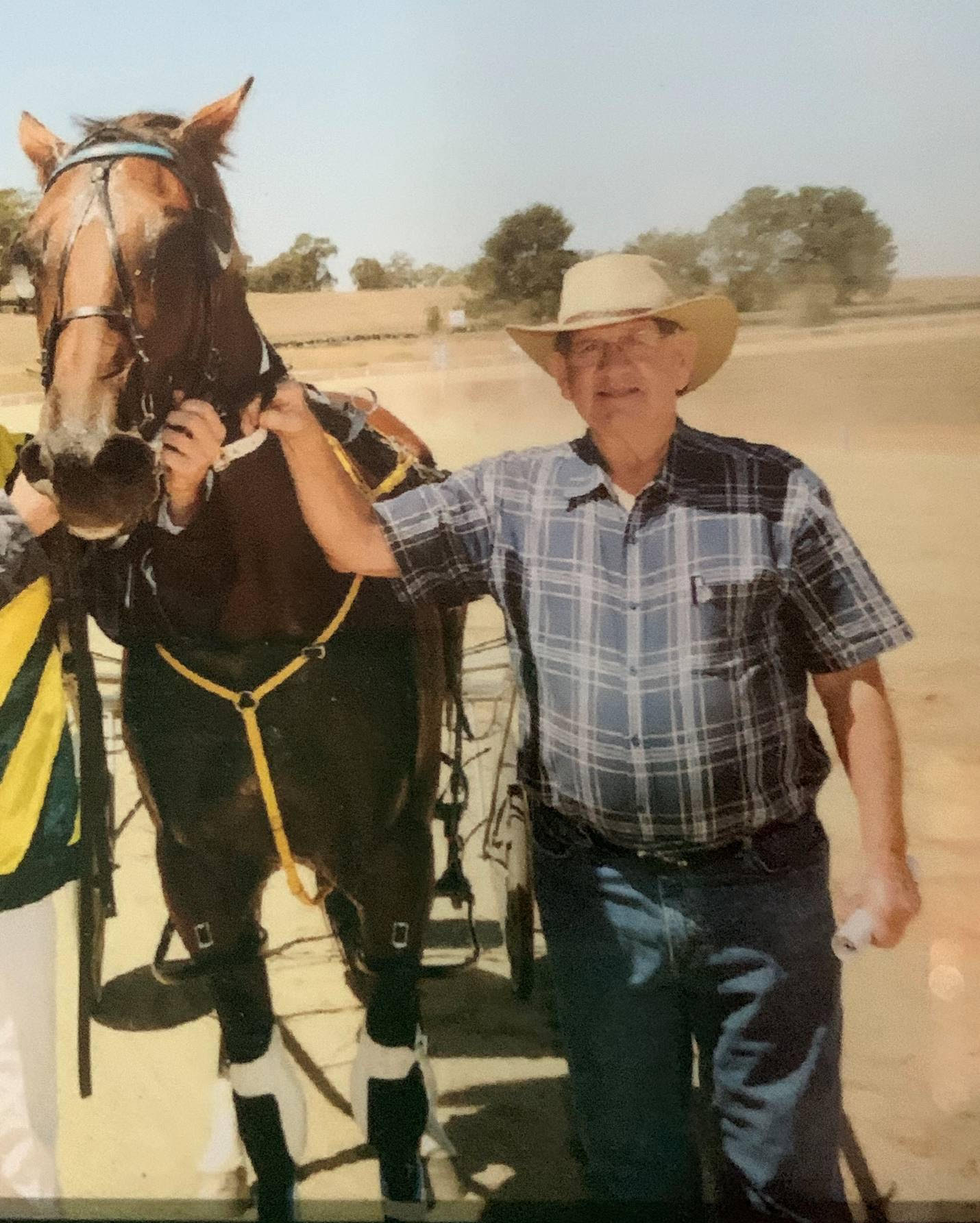 The annual Forbes Diggers Race Club Anzac Day race meeting featured a new memorial race this year in honour of Ted Clifford. Edward Frank Clifford, affectionately known as Ted, was born in Parkes on 23rd June 1934. He moved to Forbes with his family and was one of four children of Nellie and Frank Clifford.
He had a passion for farming, horses, greyhounds and poultry. Ted worked many horses at the Forbes Paceway, with his son Jamie. Some of the best performing horses they were involved in included Stingoe's Pride, Monarch Adios and Clear Harbour.
In his later life he raced horses in ownership with his eldest grandson, Robert who now trains and drives, as well as other members of the Clifford family "including Munyak and Shifting Kiwi".
Ted sadly passed on 25th February 2017. Ted's family is grateful that the Forbes Diggers Race Club has allowed them to hold a race in his honour. Ted is greatly missed by his family and friends.