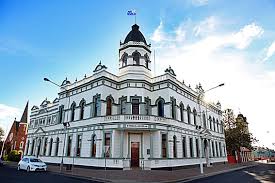 Former Forbes resident Grant Roberts and friend Maddie Anderson will present an afternoon concert of piano and vocal music in the Forbes Town Hall tomorrow. The concert includes highlights from operatic and music theatre repertoire, along with selected piano favourites and a healthy portion of fun and laughter.
Grant and Maddie have been performing together for over five years, having first met while both were studying at the Australian National University in Canberra. Following the success of their concerts in the Canberra region recently, Forbes music lovers have an opportunity to enjoy the duo's unique combination of music and laughter.
Doors open at 2:30, and the concert will include a light afternoon tea. Tickets are $30, inclusive of afternoon tea, and can be purchased at News on Rankin on 6852 1008, or at the door.