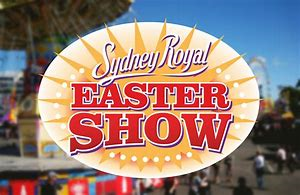 The Sydney Royal Easter Show is Australia's largest ticketed event, with 850,000 guests through its gates each year, bringing the country to the city for 12 days (12th to 23rd April) of new experiences and nostalgic memories.
The Easter show offers a wide range of attractions from the Greatest Show Spectacular to the Heritage Pavilion and after you've worked up an appetite you can treat yourself on some of the trendiest most outlandish food options. Some of this year's new attractions include:
• World's Largest Sphere of Fear: Featuring six motorbike riders and has never been seen before in Australia!
• Professional Bull Riding Spectacular: Featuring international riders from Brazil and the US.
• Jurassic World 2: Step back in time as you make your way through the Jurassic World 2 – The Fallen Kingdom. Watch more than 30 animatronic dinosaurs coming to life.
• Clydesdale Country: Taking you back in time, come and visit a classic Clydesdale village.
The Show has the biggest collection of rides in Australia and one of the best collections of rides you'll find anywhere in the world. This year's Show presents three new rides including the Race O'Rama car ride, the Fiesta Balloon Ferris Wheel and the Enchanted Circus.
Join Sesame Street's special guest Elmo and Hello Kitty characters as they take the stage at the Little Big Top Amphitheatre. Multiple sessions on daily.
The Sydney Royal Easter Show is the best value day out in Sydney with 12 hours of free entertainment every day. Get online, buy your tickets and plan your day at www.eastershow.com.au. Enter our competition on page 7 for a chance to win four tickets.