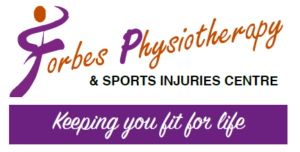 With the weather finally warming up swimming is an ideal way to get a full body workout. Due to the repetitive nature of swimming, overuse injuries in the shoulder and neck are common.
The shoulder is a ball and socket joint with a ring of cartilage around the socket to make the joint more stable. Around this is a loose joint capsule that is reinforced with ligaments and muscles. Because the shoulder is a very mobile joint it relies on the action of these muscles and ligaments to maintain stability. These muscles are called the rotator cuff and consist of four muscles that work together to keep your shoulder centred in its socket.
So if swimming strengthens the shoulder muscles why do so many swimmers have shoulder problems?
The simple answer is due to the repetitive nature of swimming. The more complex answer lies in the fact that many swimmers don't have good stroke technique, while those that do, can still have problems because the swim stroke (in particular freestyle) mainly strengthens the shoulder internal rotators and adductors. This causes muscle imbalance, leaving the scapular stabilisers and external rotators relatively weak and joint laxity increases. The rotator cuff must work harder to keep the shoulder centred in the socket. When the already relatively weakened external rotators fatigue, the ball of the shoulder joint moves forward and the tendon of the rotator cuff muscles is pinched between the bones as the hand is raised above shoulder height.
Next column I will cover some practical ways to prevent this from happening and what to do if you already have problems. For the fitness of you.
Linda Reilly