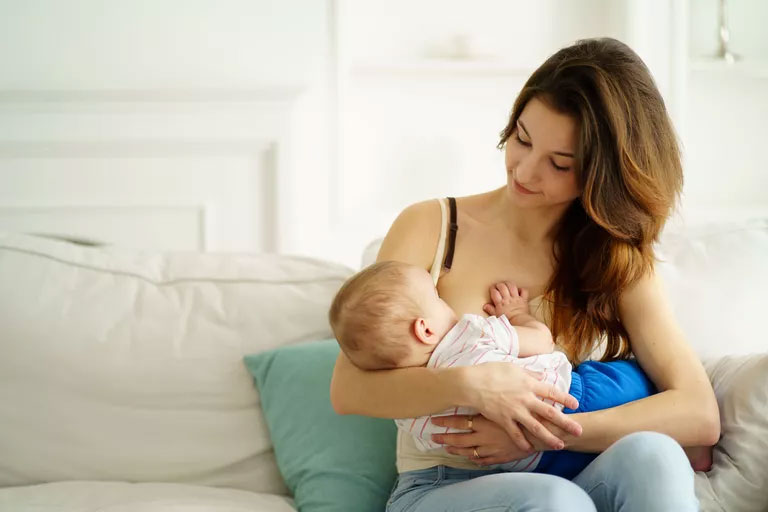 With World Breastfeeding Week (WBW) running from 1-8 August, now is the chance to reflect on breastfeeding. The Australian Breastfeeding Association (ABA) is supporting Australian mothers throughout the COVID-19 Pandemic, finding new ways to stay in touch, support, encourage and empower women throughout their breastfeeding journey.
The benefits of breastfeeding are widely known and accepted, the qualified breast- feeding counsellors within the ABA recognise it doesn't come easily to many mothers and are able to offer guidance and ideas to help overcome challenges they may face. Forbes mothers are able to contact a counsellor via email at abaparkesforbes@gmail.com to discuss any issues.
The national helpline is also available 24/7 on 1800 686 268, where counsellors can be reached day and night. With COVID restrictions in place, our face to face Breastfeeding Education Classes have been replaced with Breastfeeding Education Live, a new online and interactive education experience for expectant parents. More information on these classes can be found at www.breastfeeding.asn.au.
The theme for WBW 2020, 'Support Breastfeeding for a Healthier Planet' brings awareness to the impact of infant feeding on the environment. Breastfeeding contributes to general health and food security and breastmilk is a natural, renewable food that is produced and delivered to the consumer without pollution, packaging or waste. When we protect and support mothers and breastfeeding, we are also reducing the impact on our air, water, and land, protecting our young ones and future generations.
Due to COVID-19 the Parkes/Forbes ABA group has temporarily ceased their monthly meeting. To keep up to date with local happenings check out the Australian Breastfeeding Association Parkes/Forbes Group on Facebook.