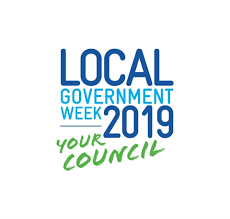 In celebration of NSW Local Government Week, Council is seeking two Year 5 students from each school within the Shire to be Council Ambassadors. Council Ambassadors will present and promote Council information at school assemblies, including but not limited to; school holiday activities, upcoming events and how to have their say on Council decisions.
"We are thrilled to celebrate NSW Government Week with the roll out of this exciting new program," said Mayor Miller. "One of the things our Council is passionate about is engaging with young people, and getting them involved and interested in local government. This program is the perfect way to do that. We hope to inspire a whole new generation of leaders who will go on to join the Forbes Youth Action Team when they are old enough and then one day maybe even run for Council," continued Phyllis.
The aim of the Council Ambassador program is to engage with young people in Forbes who are not quite old enough to participate in the Forbes Youth Action Team but who would like to demonstrate and develop their leadership and communication skills.
For Council, this will not only improve their connection with the community but also give our future leaders the chance to develop vital skills and have a chance to be heard. All applicants will be invited to participate in three two-hour after school sessions focusing on leadership and communication skills. Ambassadors will be announced in early September.
To apply to be a Council Ambassador, current Year 5 students should finish the following statement: I would make an excellent ambassador for Forbes Shire Council to my school community because… Student Name, contact details and school are to be listed at the end of the paragraph.
Applications close today Friday 9th August and should be emailed to community@forbes.nsw.gov.au. For more information contact the Council Community Relations Officer on 6850 2300.