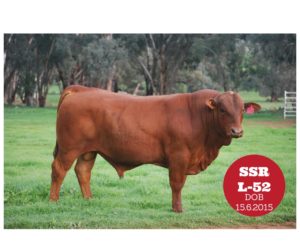 RIDGEHAVEN BREEDING EXCELLENCE
Ridgehaven Poll Dorsets is a family run stud at Cudal aiming to breed rams that sire profitable prime lambs. With a focus on combining visual traits, such as structure and muscle shape, and performance recording systems, Ridgehaven rams are consistent and balanced throughout the whole drop. This year's sale offer an outstanding lineup of rams, showing early growth and maturity, depth of carcass and structural soundness. Inspection of the rams can be arranged prior to sale day on Thursday, 14th September.
COOTA PARK SALE
The Coota Park Blue-E 2017 annual on property production sale is on Tuesday, 5th September at 2pm in Woodstock, near Cowra. On offer are 50 bulls and 20 cows and calves. Coota Park Blue-E cattle are known for their hybrid vigour, efficient conversion of grass to meat, low methane and growth yield marbling efficiency. Blue-E's are a line of Angus x Shorthorn cattle developed by Jon, Harvey and Barbara Wright of Coota Park. With Jon's experience as cattle manager at the Trangie Research Centre, Coota Park built its own efficiency testing facility.