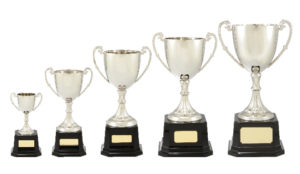 The quality of nominations received for 2016 Sports Awards has delighted the Forbes Sportsperson of the Year Association (SOYA). The Annual Presentation Dinner takes place on Saturday, 4th March at the Forbes Services Memorial Club at 6.30pm.
SOYA is dedicated to recognising the ac- complishments of local athletes, adminis- trators and officials, and to thank the many volunteers who ensure children and adults of all ages have access to some of the best sporting facilities and competitions in NSW.
Awards being contested include the Jun- ior and Senior Sportsperson, All Rounder, Coach/Trainer, Referee / Umpire / Official, Administrator, Team and the Forbes Sport- sperson and Runner Up for 2016. The over- all winner of the Central West Credit Union Monthly Achievers Award will also be an- nounced, as well as the President's Award, Phillip Adams Encouragement Award, Merit Awards, School and Special Sports Awards. The calibre of the nominations received for all the awards was of a very high standard making the job of the independent judging panel extremely difficult.
Tickets, available from helloworld Travel at $40 for adults and $25 for children (12 years & under) including a two-course meal, is available until 5pm on Friday, 24th Febru- ary.