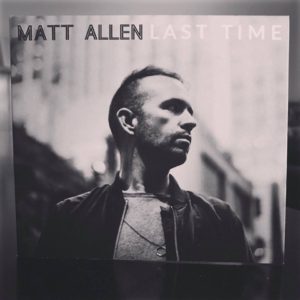 @Montefamous Review Matt Allen – Last Time
Matt Allen is a soulful R&B singer from Western Australia. His new EP "Last Time" is a great blend of R&B and Pop. Matt's voice is effortlessly smooth throughout the EP. The beat and melodies complement the vibe of the EP perfectly, creating a chilled and easy to listen to mix of songs. You can hear the influences from the WAAPA Gospel Choir, which Matt founded, having a strong positive impact on this EP. The blending of new and old R&B on "Last Time" has you wanting more and hitting the repeat button. "Last Time" will have your toes tapping and your head nodding. Matt Allen's "Last Time" is a must listen.
Healthy Harold:
In Weeks 1 and 2 of this term the Life Education Van came to Forbes North Public School with Healthy Harold, who talked to each class about health and safety. Kindergarten learnt about staying healthy and not eating too much unhealthy food. They also got to view some short videos and play games to help them understand more about what happens when you eat too much unhealthy food. Most children enjoyed Healthy Harold and would like him to come back next year. The school is grateful to everyone who made the visit possible.
Havannah House Trivia Night:
Havannah House will hold a fundraiser Trivia Night and silent auction on 2nd September at the main auditorium in the Forbes Memorial Services Club. Proceeds will support the purchase and installation of a toilet for people with disability. Entry is $10 per person, with a maximum of ten on a table. Registration at 6.30pm for a 7pm start.
Run Against Violence at the Forbes Show:
For 19 days in August/September, solo ultramarathon runner and co-founder of Run Against Violence, Kirrily Dear, will run 1300 kilometres from Broken Hill to Sydney in the "Steps Together Ultramarathon" to give a voice to the often-silent victims of family violence –the children. On Kirriliy's arrival in Forbes, she will be running into the Forbes showground to do a lap of the racetrack with her support runners to raise awareness to the community. All community members are invited to join her for this lap around the race track, so please bring your running shoes and show your support.