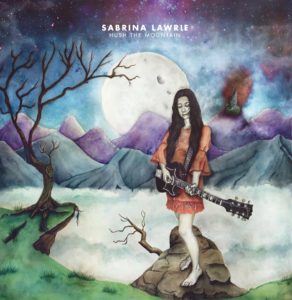 @Montefamous Review Sabrina Lawrie – Hush the Mountain
Sabrina Lawrie's solo debut album "Hush The Mountain" is a brilliant exploration of how the combination of rock and pop can create a dark, brooding, and breathtaking sound. Sabrina Lawrie's voice explodes into your ears and sweeps you away with stories of life, nature, outer space, and the lessons that life can teach you. The emotion that Sabrina is able to express during this album will give you goose bumps. I found myself audibly gasping at the unleashing of Sabrina's vocal skills. "Hush the Mountain" is an album that keeps giving the more you listen to it, and it's the #Montefamous must have album for August.
Forbes youth, Council needs you!
Have you ever said there's nothing to do in Forbes? Bored in the school holidays? We'd like to change that! We are seeking motivated youth to be part of a group who meet regularly to discuss and develop ideas and run events for the young people of Forbes. The group will run school holiday events, National Youth Week, educational programs and host movie screenings. Nominations were to close next week but have now been extended to Friday, August 25. For further information or to register contact Forbes Shire Council's Youth Development Assistant Clarissa Horan on 6850 2357 or via email at clarissa.horan@forbes.nsw.gov.au
Schools plug in to electricity safety program:
Essential Energy is encouraging primary schools across their distribution area to register to participate in the company's electrical safety program by Friday, 18 August 2017.
Regional manager Northern, Mark Summers, said the interactive public safety program would be held during Electricity Safety Week from 4-8 September to teach students about how to stay safe around electricity.
An addition to the program is the 'Be a Safety Star' poster competition which gives schools a chance to win $1,000 for their P&C Association to spend on safety improvements.
Entries for poster competition close on Friday, 13 October 2017.
Schools that register for the Electricity Safety Week program receive a free resource kit with interactive lessons and video content to help teachers meet NSW Department of Education syllabus outcomes.
To register for Electricity Safety Week 2017, email essential@primary-pr.com, call 9212 3888 or visit essentialenergy.
com.au/education.