Descendants of Indigenous Diggers: Minister for Veterans' Affairs Dan Tehan is calling for descendants of Indigenous Aus- tralian soldiers who took part in the Battle of Beersheba and the Sinai-Palestine cam- paign to take part in an oral history project.
On 31 October 1917, two Australian Light Horse regiments charged Turkish positions outside the town of Beersheba taking more than 1,000 prisoners.
To mark the 100th anniversary this year on 31st October, Australia will hold a na- tional service to commemorate the battle and the Sinai-Palestine campaign.
The Rona Tranby Trust is launching an oral history project to record the stories of these men as recalled by their descend- ants, culminating in a group of descend- ants attending the national service in Be'er Sheva. Anyone interested in participating in this unique project should contact Ray Minniecon on 0417 929 701 or Meltem Akyol on (02) 9231 4293 or email info@ ronatranby.org.au.
Telstra Business Women's Awards:Member for Orange, Philip Donato is en- couraging people in his electorate to cel- ebrate the achievements of exceptional business women by nominating them for the 2017 Telstra Business Women's Awards. Donato said the awards, now in its 23rd year, seeked to raise the pro- file of women in business by recognising and rewarding their courage, leadership and creativity. Entries open on 26th April until 15th June across five award catego- ries. State and Territory winners will be an- nounced later this year, with the national awards in Sydney on 1st December. To nominate or enter go to https://www.telstra- businesswomensawards.com/nominate/ or call Telstra on 1800 817 536.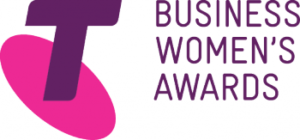 Visual arts program: A series of eight small workshops will run in the Central West, including Forbes from April to June. Arts OutWest has set up the workshops, in close consultation with mental health and disability support services, on behalf of House with No Steps, who provided the funding. Each of the programs specifically targets particular groups. Some of the pro- grams are for existing groups, while oth- ers are open to the public. The program in Forbes will be a visual arts workshop running over 10 weeks from May to June. Sign-ups for the Forbes program will be announced soon.
Flu vaccination: NSW Health is urging pregnant women, the elderly and other high-risk groups to get a free flu vaccina- tion –available from GPs – ahead of the winter flu season.
It is free for people eligible under the National Immunisation Program. This in- cludes those who are pregnant, over 65 years of age, have severe asthma, diabe- tes and heart conditions, as well as Abo- riginal people aged from six months to five years and 15 years of age and over.
Influenza, commonly known as the flu, is a highly contagious illness. The virus is transmitted from person-to-person via droplets and small particles produced when infected people cough or sneeze, and through hand contact with contaminated surfaces. It is characterised by a sud- den high fever, cough, headache, muscle and joint pain, and sore throat.