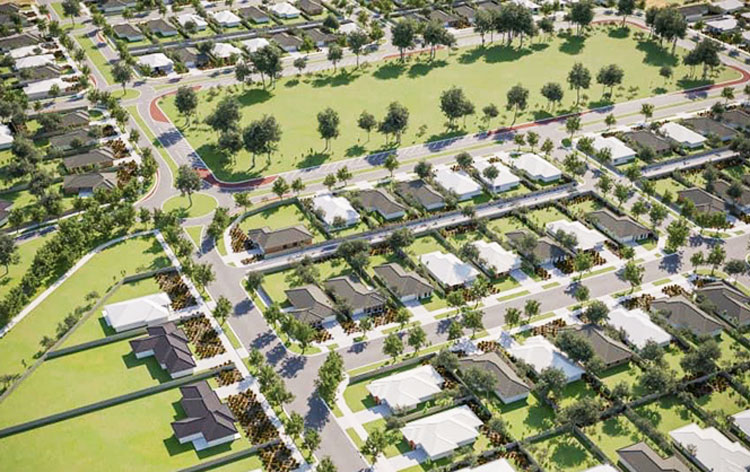 MAKING BUYING LAND FAIR: Forbes Shire Council has taken the steps to address housing shortages in the Forbes region by opening up a new residential estate on the edge of town, Goldridge Estate. The first release will be offered for sale off the plan through a ballot system. The ballot system is the fairest and most transparent way the Council can sell residential lots to the public.
"Phase one will see seven lots up for grabs and the lot prices are set at market value of $149,000, which allows the buyer to purchase the lot without the risk of a higher bidder obtaining the lot," said Forbes Shire Mayor, Phyllis Miller OAM.
"To participate in the ballot residents must talk to their preferred real estate agent. Once the registration form has been submitted, the potential buyer is then entered into the ballot and given a unique ballot number. It will be just like a lottery draw!" Registration for the ballot opens 9am Friday 3 September and closes 4.45pm Friday 24 September.
FEEDBACK AND IDEAS WANTED: Let's get creative Forbes! Tell us what you would like to name a street in our latest Industrial land development, Central West Industrial Park. Choose your favourite agricultural related name for us to use as a street name. Head over to our Your Say platform for more information and to make your name suggestion count. https://yoursay.forbes.nsw.gov.au/name-the-central-west-industrial-park-street
UPDATE TO THE SINGLE BUBBLE RULE: If you live alone – which means there are no other adults who live in the same home – you can have a nominated visitor and you do NOT need to register your nominated visitor. A nominated visitor is: One person (and their dependent children, if there is no alternative care) can visit you on more than one occasion, is not a nominated visitor for another person and lives in a stay at home area in regional NSW (allowing travel between regional LGAs).
DOMINOS SPECIAL DELIVERY FOR ADF: Domino's said a massive thank you to the ADF on the weekend for traveling to us and providing the vaccine for over 79% of Forbes population "After hearing the ladies at the front saying they worked all weekend and long hours providing vaccine for us, we wanted to brighten up their day by providing ten large free pizzas to say thanks," said Marketing Manager Tre Griffin.