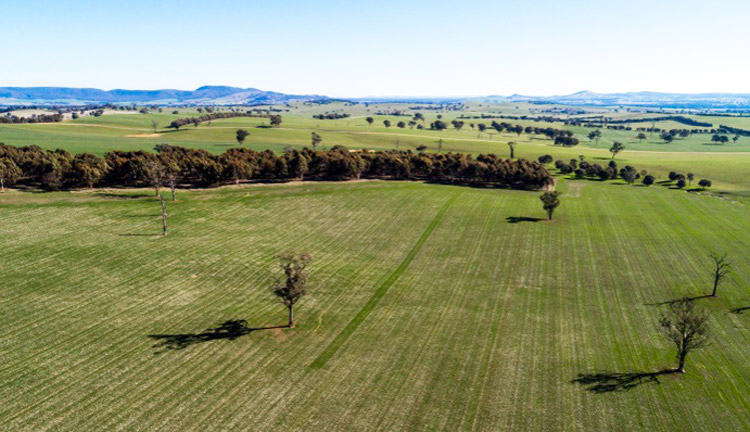 Telstra 5G Now In Forbes: Telstra 5G coverage is now available in Forbes and Cobar, with Telstra recently switching on 5G services as part of a national rollout of the next generation of mobile technology.
The recent 5G network upgrade will also deliver improved 4G capacity and speeds in the local area. More than 60 percent of Australia's population now lives in Telstra's 5G footprint and Telstra has made a commitment to roll out its 5G network to 75 percent of the population by the end of June.
More information on Telstra's 5G coverage or devices available to use this new technology is available at Telstra stores or online at www.telstra.com.au/.
Telstra's 5G coverage maps in this location and nationally are available at telstra.com/coverage-networks/our-coverage.
Survey For Central West Farmers: Check your mailbox! That's the message to more than 2000 landholders across Central West NSW who've been specially selected to take part in a survey about land and farm management practices. Led by Southern Cross University, the Soil CRC Australian Farmer Survey project aims to understand what land and farm management practices farmers undertake, and why they choose the farming methods they do. The project also aims to provide sound information on the challenges facing farmers and their aspirations for the future. For more information about participating in the survey, contact Dr Hanabeth Luke at hanabeth.luke@scu.edu.au, or call 1800 317 503
Lions Recycle For Sight: Do you have any unused eyeglasses or sunglasses which are in good condition? These can be Recycled by giving them to the Lions Club as part of their Recycle For Sight program. This will be running during the month of June. The glasses can be dropped into the collection boxes at Eyewear Specs or Phillip Wells Optometrist in Forbes. Please do not leave the cases as these cannot be recycled. The glasses are then forwarded to a recycling centre in Brisbane for cleaning and grading.
Funding Now Available For Veterans' Health Week 2021: Veterans and their families in the Riverina and Central West are being encouraged to increase their physical activity, with $200,000 in funding available nationally to assist community groups and ex-service organisations with planning and hosting Veterans' Health Week events in October. The theme for Veterans' Health Week will be – Get Moving. Veterans' Health Week will be held from Saturday, 16 to Sunday, 24 October.
Mobile Service Centre Provides Access To Federal Government Services: Mccormack: The Mobile Service Centre Desert Rose travelling through the Central West to provide support to rural and regional communities will be in Forbes next week. Member for Riverina Michael McCormack said Desert Rose would be parked adjacent to Victoria Park on Wednesday, 7 July, and Thursday, 8 July, between 9am and 4pm. Mobile Service Centres provide customers assistance with essential government services including Centrelink, Medicare and Child Support services.
Load Restraint Village Tour A Success: More than 100 local farmers attended the recent load restraint village tour sessions in 12 locations across the Parkes, Forbes and Lachlan Shire Council areas. The practical load restraint information sessions featured displays, case studies, how-to videos and presentations from NSW Police, Transport for NSW Heavy Vehicle Inspectors, Safework NSW and NSW Health's Rural Mental Health Adversity Program. Parkes, Forbes and Lachlan Shire Councils' Road Safety and Injury Prevention Officer, Melanie Suitor, said the sessions were part of the Councils' current 'Load Restraint Education Project' which is targeting the safe transportation of hay bales, machinery and general freight. "We held sessions from Bedgerebong to Tottenham, with good numbers at most of the sessions," Ms Suitor said. The sessions covered load restraint fundamentals, legal requirements, penalties, case studies and tips for getting it right.
Gooly Hall Gets Funding: Member for Cootamundra Steph Cooke recently awarded Gooloogong's Memorial Hall a $23,882 grant from the CRIF program to paint the interior and exterior of the hall in a real win for the community.