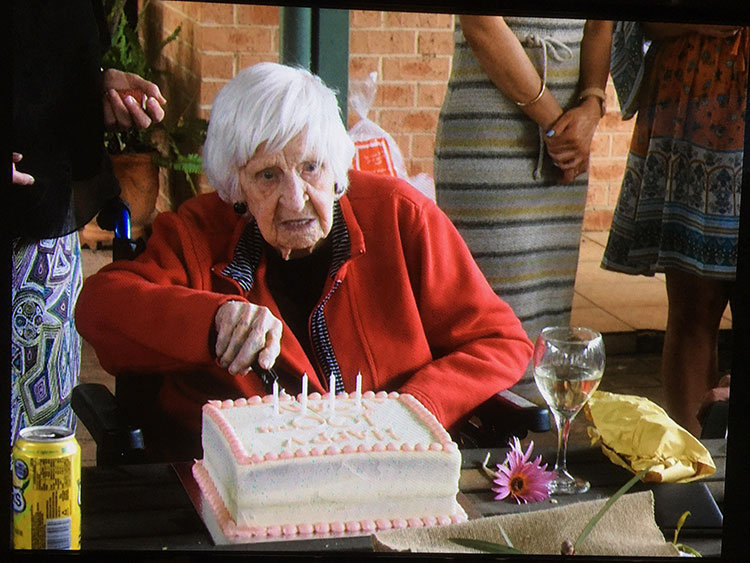 Centenary Celebrations For Joan: On Saturday, 19 September, Joan Whitworth nee Le Brocque celebrated her 100th birthday. Joan was born on Monday, 20 September 1920 in Brown Street, Forbes and has lived in Forbes all of her life. Joan had four daughters and has 10 grandchildren, 26 great grandchildren, and six great, great grandchildren. Congratulations to Joan for reaching this incredible milestone, may she have many more years of good health, overwhelming happiness, and peace of mind.
Aged Care A Top Priority For Mayor Miller: Forbes Shire Council Mayor, Phyllis Miller OAM recently met with Catholic Healthcare to discuss the recent performance report by the Aged Care Quality and Safety Commission regarding Jemalong Residential Village. The performance report assessment outlined multiple areas in which the facility can improve to ensure the Quality Standards are complied with. "The problems found at the facility are not insurmountable," said Phyllis. "Council will work with Catholic Healthcare, as a team, to gain the accreditation needed to provide quality healthcare for our elderly residents in Forbes. With COVID-19 highlighting numerous and alarming flaws within the aged care system, this is an issue on the forefront of many minds." Performance reports are carried out to discover weaknesses and evaluate their urgency, so any unfavourable findings carry the promise of improvement. Phyllis has invited the community to contact either herself or Steve Loane at Forbes Shire Council if they have any concerns regarding loved ones in the facility.
Spring Photo Competition: It is that time of year again. The Forbes Phoenix is running its annual Spring Photo Competition, and we are looking for your best and brightest spring snaps taken in and around beautiful Forbes. This year, Sarah Hodge from Essjay Photography is sponsoring the competition. Essjay Photography is located in Forbes and has been operating for over ten years and the business is ever expanding, offering family, wedding, business and personal photography. Winners of the Spring Photo Competition will win a $200 voucher from Essjay Photography. Submissions can be made on the Forbes Phoenix Facebook page, or emailed to sales@forbesphoenix.com.au. Entries are being accepted until the end of October 2020.