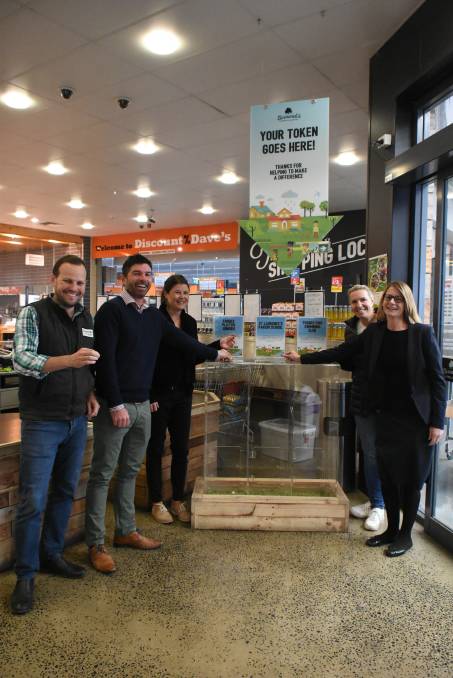 Bernardi's Forbes: Are so excited to announce the new beneficiaries for the second round of the Building Better Communities
Program! Forbes Junior Platypi Rugby Club, Forbes FINS Swimming Club and St Laurence's Parish School P&F. Make sure you grab a token next time you're shopping at Bernardi's and support one of these great organisations!
Do you love to write stories? The Forbes Phoenix are currently looking for a locally based reporter/editor for the paper each week. Hours are flexible to suit the right candidate. Come and join our amazing local team and deliver the good news to Forbes each week. If you are interested please call Sarah on 6344 1846 or email publisher@phoenixnewspapers.com.au
Forbes Youth Action Team: Are you aged between 13-25 years and want to be a part of the Forbes Youth Action Team? The
Youth Action Team has been established to give young people in Forbes a voice to issues they feel are important and an opportunity to participate in developing activities to meet their needs. The Team meets regularly at the Youth and Community Centre. It's a great way to make new friends and make magic happen around town. Contact Council's Youth Officer, Sarah Williams on 6850 2300 for more information.
Contributions: If you have a Thumbs Up/Down, Snippet, Be Seen Photo, Stork News, Wedding Bell or Catch of the Week we would love to hear from you! Simply email editor@forbesphoenix.com.au we love all contributions!
Bedgerabong Race Club AGM Results: On the 31st July, Bedgerabong Picnic Race Club held their Annual General Meeting. The Executive Team are Nathan Clarke – President, Tim Currey, Andrew McKeller and Russ Constable – Vice Presidents, Michelle Whiley – Secretary, Nelly Dukes – Treasurer, and Greg Hodges – Assistant Treasurer. Mark Saturday 15th February 2020 on your calendar for next year's races.
It's Showtime: The Forbes Show is only weeks away so enter our competition on www.forbesphoenix.com.au and you could
win 1 of 3 Family Passes for 2 adults and 3 children. The competition will be drawn on 2nd September at 2pm.
Way Back When: Have you got an old photograph of a local person or a photograph of Forbes way back when? If so we would love to see it for our new feature 'Way Back When', simply email your photo and information to editor@forbesphoenix.com.au