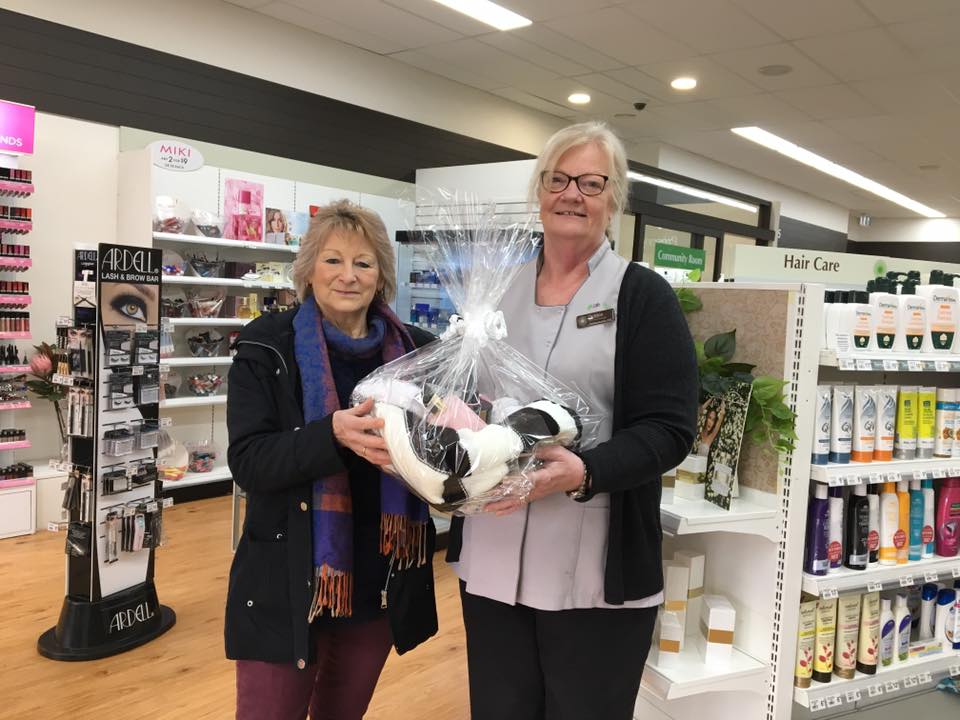 Congratulations to the winner of Flannery's Pharmacy MOR basket, Chrissie Lowe (left)! She received her prize from Debbie Prior.
Flu Still Prevalent: Western NSW Local Health District (WNSWLHD) is urging people to remember simple hygiene precautions to avoid spreading the flu, as the area continues to see high rates of infection. WNSWLHD Public Health Manager, Priscilla Stanley said there had been 1,521 cases of influenza in the district so far this year, compared with 85 last year. "We are encouraging people to cover their coughs and sneezes, wash their hands thoroughly and stay home if they are unwell. Vaccination is still your best protection and it is not too late to have a flu shot." Flu shots are
free for pregnant women, people over 65 years, Aboriginal people and those with medical conditions such as asthma, diabetes and heart problems.
Helping Women In Need: The August Dignity Drive of Share the Dignity has begun and for the first time Woolworths Supermarkets across the country will be collection points for all sanitary product donations. Over three million Australians are currently living under the poverty line, more than half are women and young girls who are unable to afford sanitary products. Share the Dignity is asking Australians for every sanitary product consumers buy, they also buy one for a woman or girl in need. Donations can be dropped off at a Woolworths supermarket.
$100 Kids Vouchers: Arts OutWest is encouraging parents of school aged kids to make use of their Creative Kids vouchers. The program provides $100 for each school-aged child in NSW to get involved in creative and cultural activities. Vouchers can be used for registration, participation and tuition costs for performing arts, visual arts, coding, languages, literature, music and other creative and cultural activities. Across the Central West 70 providers have registered to accept the vouchers. Parents apply for the vouchers using their MyServiceNSW account and need to provide their child's Medicare card details. The vouchers can be used any time during the calendar year.
Daffodil Day Appeal: Cancer Council NSW is urging Forbes residents to support the Daffodil Day Appeal this month by donating to life-saving research to give more than hope to those affected by cancer. Daffodil Day is on 23rd August, and for the first time ever, EFTPOS devices will be available at every site to make it easier for people to donate if they don't have cash. Visit www.daffodilday.com.au or call 1300 65 65 85 for more information.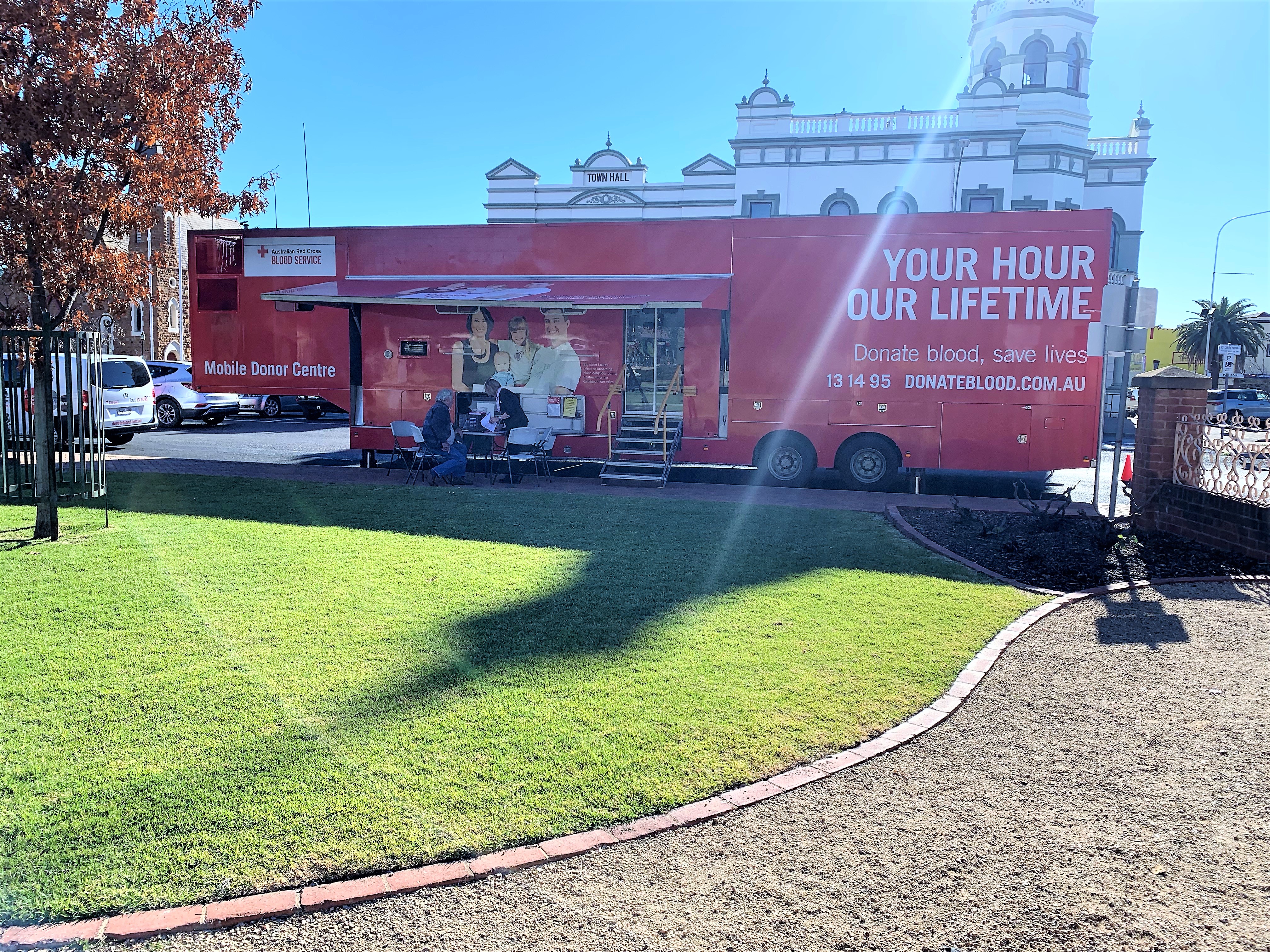 The Australian Red Cross Blood Service van was in Forbes on Wednesday. If you would like to donate blood diarise 4 – 6th November when it will be back at Victoria Park.