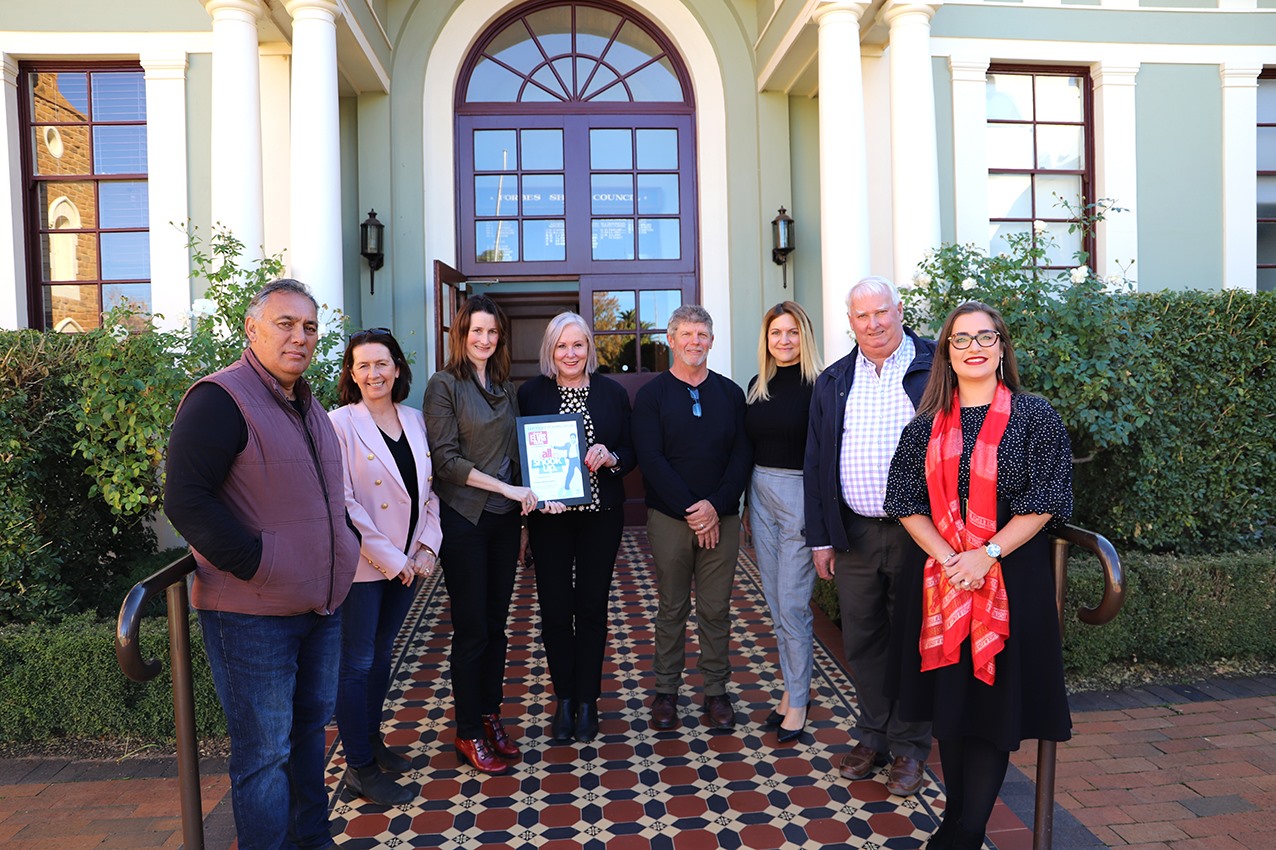 2019 Elvis Festival Thanks: Last Thursday Forbes Shire Council received a lovely thank you from organisers Tiffany and Cathy from the Parkes Elvis Festival. Forbes Shire Council are excited to be involved again next year too! It is a wonderful event bringing people from far and wide to this wonderful part of the world we call home.
Great news for our region's seniors: The State Government will ease the cost of travel for rural and regional seniors from January next year, through the rollout of the $250 Regional Seniors Transport Card. Travel is one of the most significant household costs for residents living in Regional NSW and this new card will be a huge help to many seniors struggling with cost of living pressures. Seniors will be able to use the $250 to purchase fuel and pay for taxi fares from participating providers in rural and regional NSW, and pre-booked NSW TrainLink train and coach services. With longer distances to travel, seniors rely more heavily on private travel which can be a more expensive option. Further details about the rollout of the $250 Regional Seniors' Transport Cards will be made available later in the year.
Contributions: If you have a Thumbs Up/Down, Snippet, Be Seen Photo, Stork News, Wedding Bell or Catch of the Week we would love to hear from you! Simply email editor@forbesphoenix.com.au we love all contributions!
Congratulations St Laurence's Parish School: On being the recipients of the Most Outstanding School Award at the Forbes Eisteddfod! The School are very proud of this achievement and the great effort that was made in preparing for the eisteddfod. A special eisteddfod concert was held in the school hall yesterday for family and friends of the school.
Way Back When: Have you got an old photograph of a local person or a photograph of Forbes way back when? If so we would love to see it for our new feature "Way Back When", simply email your photo and information to editor@forbesphoenix.com.au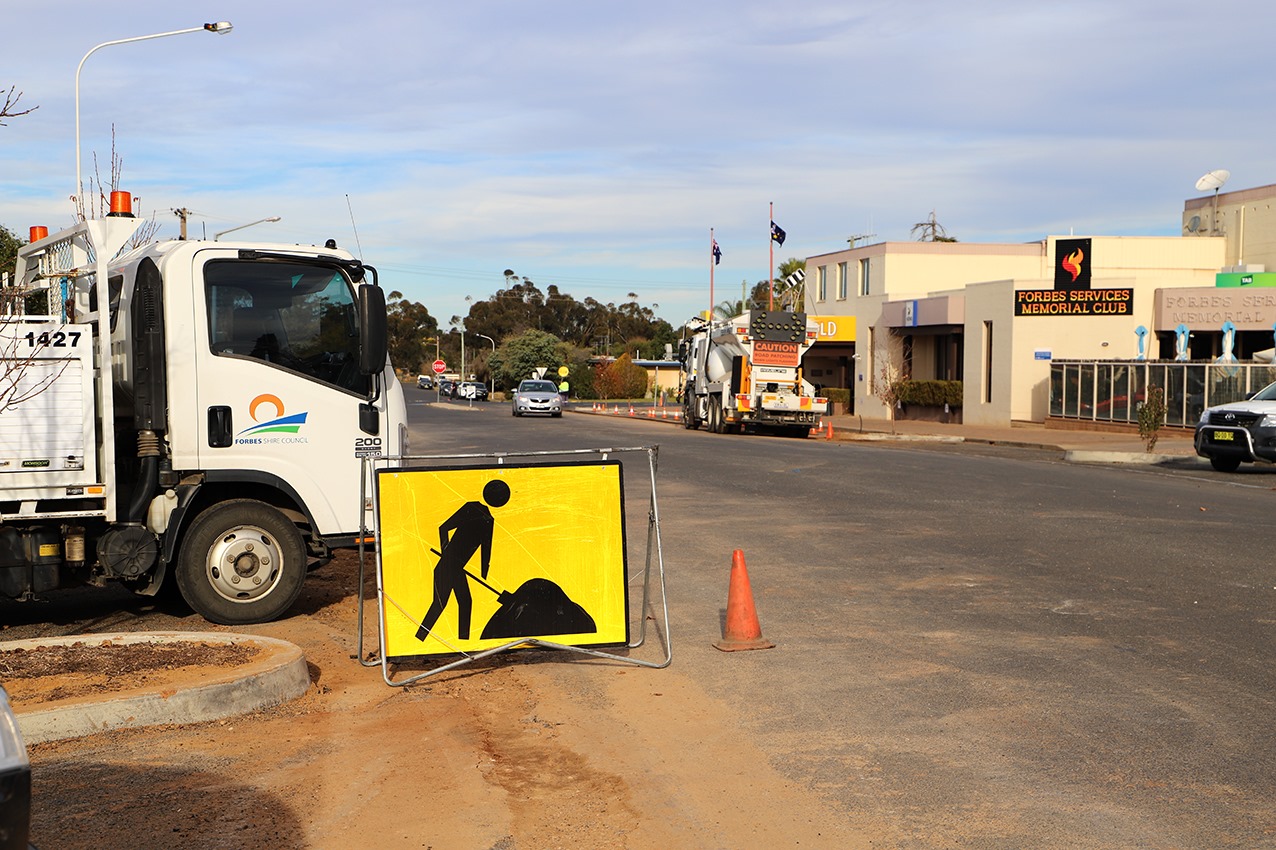 Templar St Beautification: Work has begun on the eastern end of Templar Street as part of the CBD Masterplan. There will be no disruption to pedestrians and minimal traffic disruption at this time. The street will feature new tree planting, irrigation and solar lights, all part of the beautification of this street. We will keep you posted on the completion of this part of the project.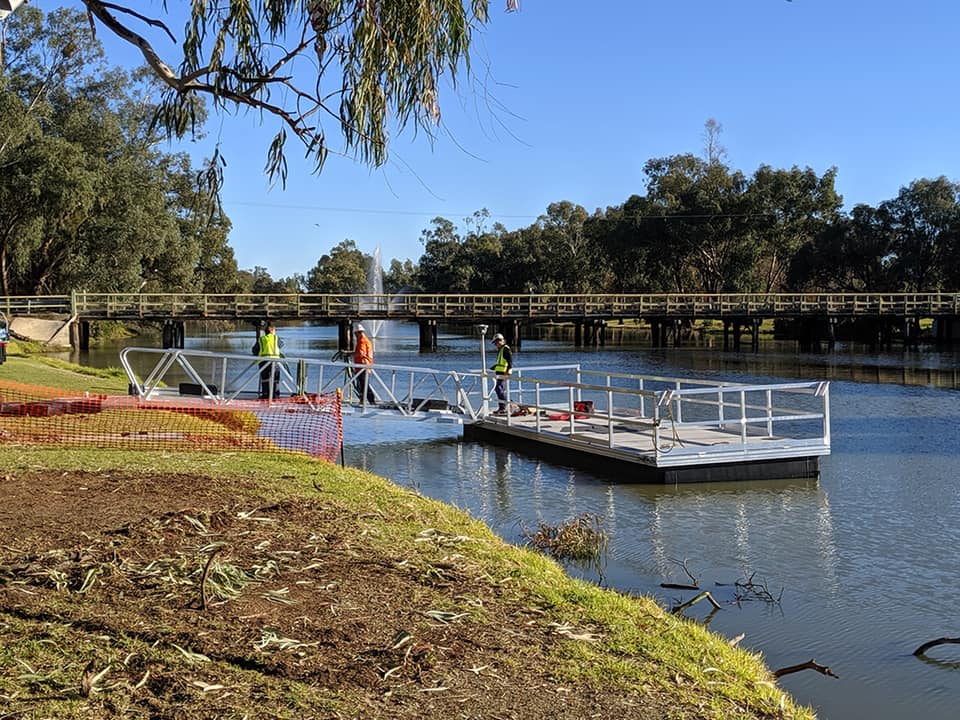 New Fishing Platform: Have you seen the new fishing platform at Lions Park that was installed last week? It is now ready for some fishing action this weekend! A great spot to check out these school holidays!
2nd Active Kids Voucher Now Available: The NSW Government has announced that you can now apply for a second $100 Active Kids Voucher (valid until 31st December 2019) to further contribute to sport and active recreation costs with an approved provider. All you need to do is login to your MyServiceNSW Account and click on Apply for Active Kids Voucher 2. For more information head to www.service.nsw.gov.au
Do you love to tell stories? The Forbes Phoenix are currently looking for a locally based reporter/editor for the paper each week. Hours are flexible to suit the right candidate. Come and join our amazing local team and deliver the good news to Forbes each week. If you are interested please call Sarah on 6344 1846 or email publisher@phoenixnewspapers.com.au