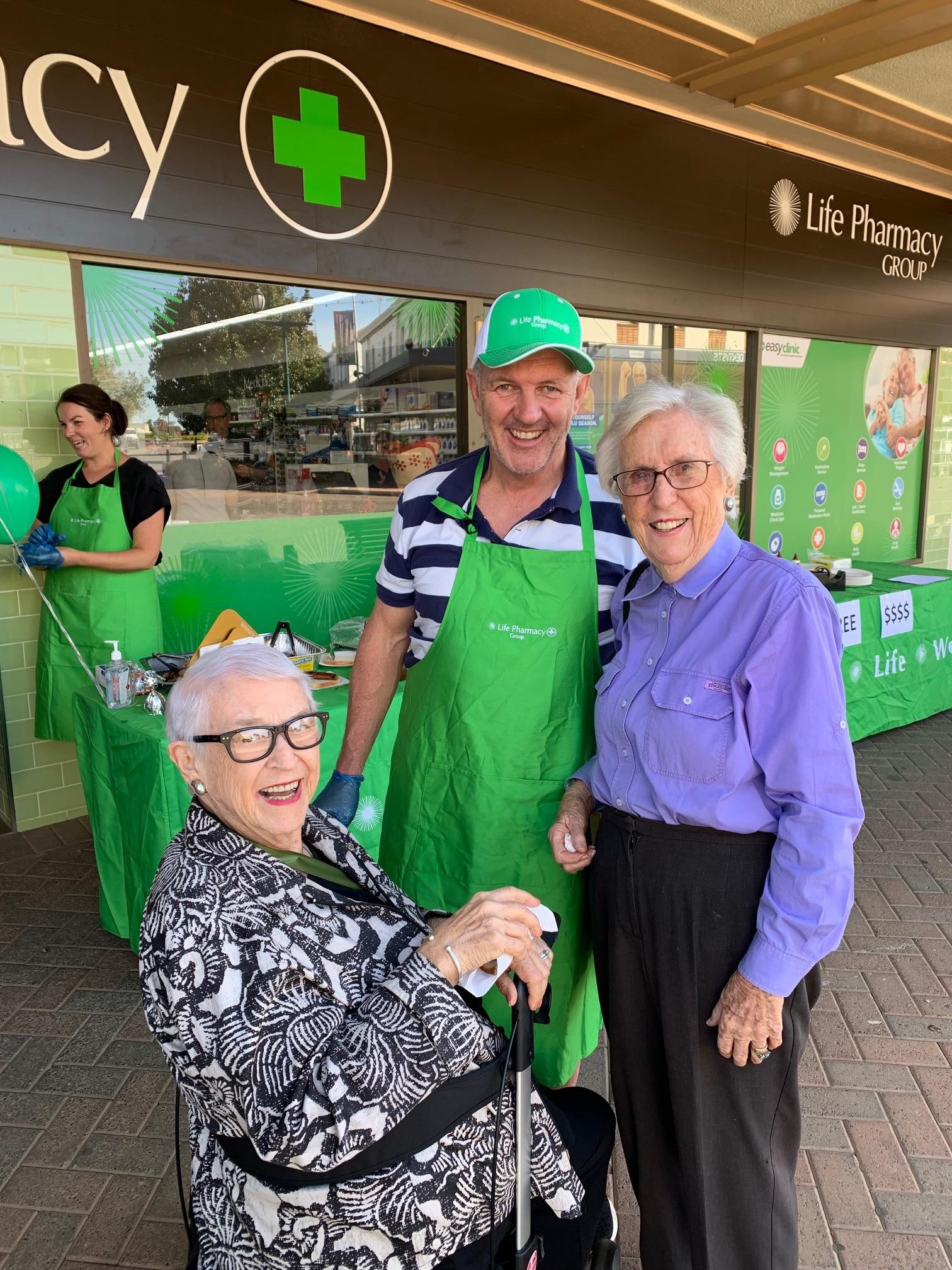 Thanking Clients: Flannery's Pharmacy celebrated winning the Pharmacy of the Year Award with a bbq last Saturday to thank the local community for their ongoing support. Long time customers, Deborah Murphy (left) and Dos King (right) joined in the celebrations with Pharmacy Owner, Michael Flannery.
ABBA Festival Competition Winner: Congratulations to Dylan Johnson on winning our ABBA Festival Competition!
Any day in May is great to vaccinate against flu: Parents of small children and people in high-risk groups are being urged to set a reminder for 1st May to book a flu jab ahead of winter. NSW Health's Communicable Diseases Director, Dr Vicky Sheppeard said most GP clinics should receive their Commonwealth flu vaccines by next month. "There have already been 7,584 recorded flu cases in NSW during the warmer months so the best protection ahead of winter is to be vaccinated to build up resistance," said Vicky. More than 250,000 flu vaccines have been delivered so far, including over 42,000 to aged care facilities across the state. "For the wider population, supplies should be with their GP by 1st May," she said. Vicky said free vaccines will again be available through GP's for all children aged from six months to under five years of age, under the NSW Government's $2.6 million program. The NSW Government has invested around $130 million in the 2018-19 Immunisation and state vaccines. "Free flu vaccines are also available for pregnant women, Aboriginal people, those aged over 65, and anyone with conditions such as asthma, diabetes, and heart disease," said Vicky. People who are not eligible for free vaccines can get vaccines on the private market from their GP or an eligible pharmacist. Influenza vaccines are recommended for children and adults to reduce their risk of flu and spreading it to vulnerable people. In addition to booking a flu jab, people are reminded that to help reduce the spread of flu, sneeze into your elbow, wash your hands regularly and stay home if you are sick.
Contributions: If you have a story, photo for Be Seen, a Thumbs Up/Down, Letter to the Editor or Snippet we would love to hear from you! Simply email editor@forbeshoenix.com.au.
Love Our Lake Community Consultation: The first consultation with the community to find out what they love and don't love about Lake Forbes was recently held. Great ideas were discussed. Remember to have your say in the boxes dotted around town. Find them at the Library, the Health and Community Centre, Jemalong Retirement Village and soon there will also be one at Undercover Sleepwear.