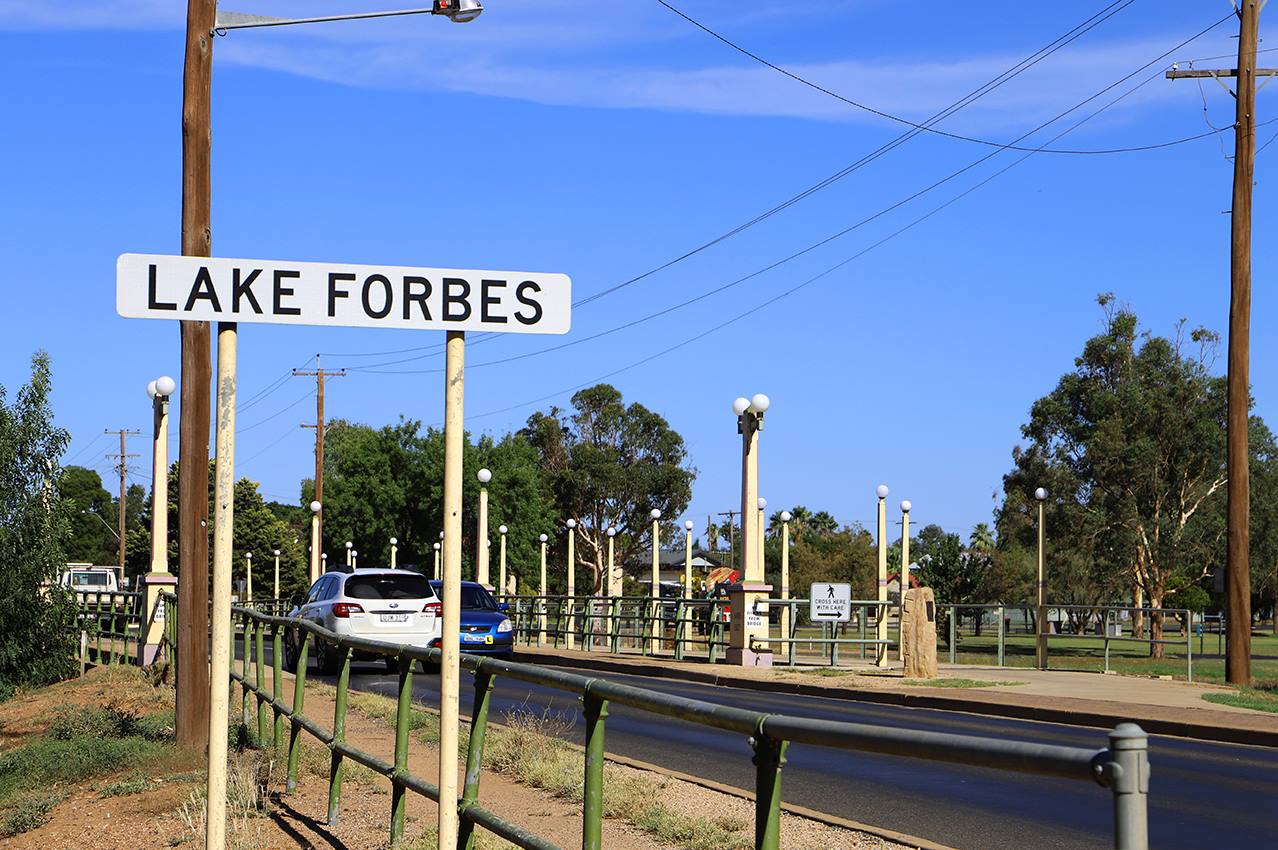 Say Goodbye to the old lights: The old lights on Camp Street Bridge have been switched off and replaced with temporary lighting until the bridge replacement. The existing lamp posts on the bridge will be reused in the landscaping approaches on the new bridge and the remaining lights will be gifted to Forbes Shire Council. Work to relocate the power and water utilities from the bridge has been completed and temporary solar lighting has started being installed to maintain pedestrian and road safety.
'Tackling Rural Crime' handbook: It's hard enough working on the land at the best of times without also having to deal with the threat of trespassers, illegal hunting, livestock theft, equipment and property theft and other preventable crimes. As rural crime is costly, preventing it is an integral step to building a long-term prosperous agricultural, pastoral and aquaculture industry and vibrant regional community. That's why the NSW Police Force and the NSW Farmers have been working together to improve the ways rural industries assess the security of their property to reduce the risk of rural crime. In October 2018, 26 'Tackling Rural Crime' workshops were held around the State to help farmers detect and prevent the major security risks facing their business, property and family. This included options to increase security infrastructure, ways to improve asset protection and surveillance to reduce trespass and new ways to report rural crime. Farmers came away from the workshops better equipped to report any criminal activity, with the intention of ultimately reducing crime. During and since the workshops 1,000's of 'Tackling Rural Crime' handbooks have been handed out. To ensure that everyone gets the chance to use this handy reference guide, it is now available electronically. View https://www.police.nsw.gov.au/__data/assets/pdf_file/0019/623602/BOOKLET_interactive_Police_Rural_Crime_Web_FINAL.pdf to get your copy.
Election Day: Will you be away on Election Day? NSW Election Pre-Polling is available from the 16th March to 22nd March at the Forbes Town Hall. Mon/Tue/Wed/Fri, 8am to 6pm and Thurs 8am to 8pm and Saturday 9am to 5pm and Sunday closed. On Election Day, 23rd March, voting can be made between 8am to 6pm at the following locations: Bedgerabong Public School, Forbes High School, Forbes Tennis Club and Forbes Town Hall. For more information on the election please see: www.elections.nsw.gov.auorganisation.