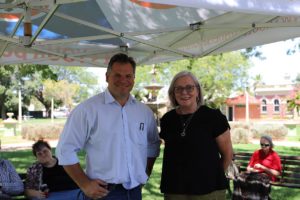 Raising Issues With The Pollies: It is an ideal time to remind politicians when they come to visit of the things the community would like to see in their town. Some of the issues discussed last week during Phil Donato's visit were 24 hour policing, Early Childhood Education subsidies, improvements with LEP (Local Environment Plan) timeframes and regional doctors' shortages.
Bedgerabong Picnic Races Competition Winner: Congratulations to Ryan Carnie who was our winner of a double pass to the Bedgerabong Picnic Races.
Sharing the road with horse riders: Horse riders and horse drawn vehicles also have rights to share our roads. Watch out for ridden, driven or led horses. When you come across horse traffic remember: Horses can be unpredictable, so slow down and give them plenty of room. Never sound your horn, rev your engine or pass a horse at high speed. Slow down or stop if a rider is having difficulty with a horse.
Further Boost To Small Businesses: About 18,000 small businesses in the Riverina and Central West are set to benefit from taxation reforms to boost the national economy. The instant asset write-off threshold has been increased from $20,000 to $25,000, effective immediately. The popular tax write-off has also been extended for another year beyond its existing June 2019 end date, giving small businesses with an annual turnover of less than $10 million the opportunity to access the new $25,000 incentive from now until 30th June 2020.
Come and try an instrument: Would you like to try to learn a musical instrument? 'Come and try' days will be conducted during Term 1 at the Forbes Town Band Hall at 165 Rankin Street (opposite Bernardi's). Learn to play flute, clarinet, trumpet, saxophone, trombone, tuba, xylophone or drums. The 'Come and try' date is on 18th February from 6pm to 7pm.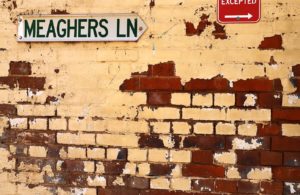 Meaghers Lane Upgrade: You may have noticed work going on down Meaghers Lane this week. This is all part of the CBD upgrades. In this stage 1, the water main is being replaced and minimal access is available for traffic or pedestrians during this time. Works will take place between the hours of 7:30am to 5pm Monday to Saturday.
This stage is due for completion by 9th March. Stage 2 will see the lane paved to tie in with the CBD upgrades.